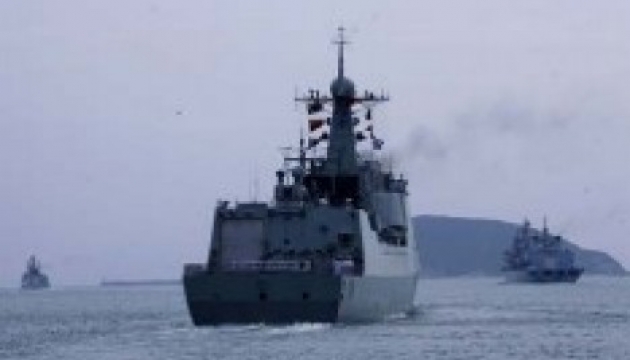 Hetman Sahaydachniy frigate on NATO base in Mediterranean
KIYV, March 2 /Ukrinform/. Ukraine's Naval Forces headquarters in Sevastopol are controlled by Ukrainian troops and are subordinated to the newly appointed Naval Forces Commander Rear Admiral Denys Berezovsky. Ukraine's navy flagship frigate Hetman Sahaydachniy is now at a NATO base in the Mediterranean, the Naval Forces' press office has told Radio Liberty/Radio Free Europe on Sunday.
"Ukraine's Naval Forces ships are in their home bases, except for the flagship frigate Hetman Sahaydachniy, which is returning from a six-month stay in the Gulf of Aden, and is now at NATO's Souda Bay base in the Mediterranean," the report says.
The press center also denied Russian media reports that the Ukrainian frigate raised St. Andrew's flag and that is heading for Odesa.
The navy officials also note that all the units of the Ukrainian Navy, stationed in Crimea, are under the control of the Ukrainian command.
АМ