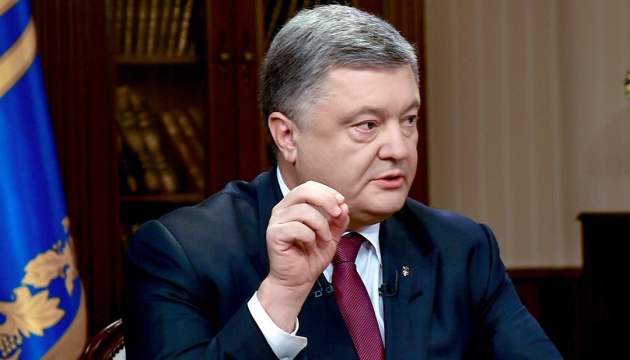 Ukraine is the most Euro-optimistic country in Europe – President
21.11.2016 15:32
466
President Petro Poroshenko emphasizes that the Revolution of Dignity had drawn the line under the Russian Soviet past and the post-Soviet period of development of the Ukrainian state.
This has been reported by the press service of the Head of State.
"It has set clear demarcation line in space and time. Marked a distinct border, which separates and alienates our Ukrainian, European world from their "Russian world"," Petro Poroshenko said at festivities on the occasion of the Day of Dignity and Freedom.
"Ukraine is the most Euro-optimistic country in Europe," the President noted.
Poroshenko informed that he would depart to Brussels on Thursday to attend the Ukraine-EU Summit. The President emphasized that Ukraine had fully implemented 144 items of the Visa Liberalization Action Plan and proved to the whole world its capability of implementing the European-oriented reforms of any complexity.
ish