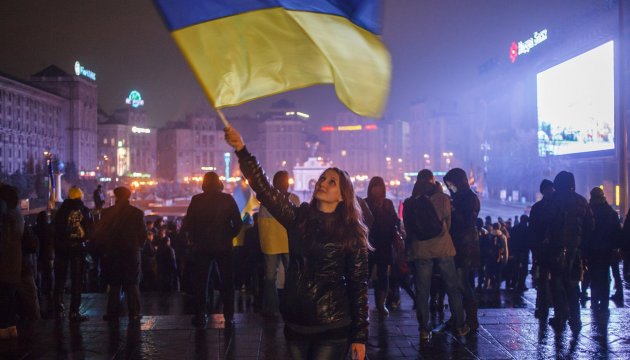 President Poroshenko congratulates Ukrainians on the Day of Dignity and Freedom
21.11.2016 09:26
500
Ukrainian President Petro Poroshenko has congratulated Ukrainians on the Day of Dignity and Freedom, which is marked in Ukraine today, November 21.
"I congratulate all of you on the Day of Dignity and Freedom. Thank you, dear Ukrainians, that we build our European state together! There are still a lot of problems to be solved and I'm not going to mitigate the reality. And I cannot but share my clear vision that we've overcome the hardest part in economy and everything will be all right if we do not allow some politicians to reset the result achieved by such a high price," said Poroshenko in his speech posted on the president's official website.
He also stressed that over three years since the start of the Revolution of Dignity the basis for a new Ukraine was laid and the state started to develop.
iy