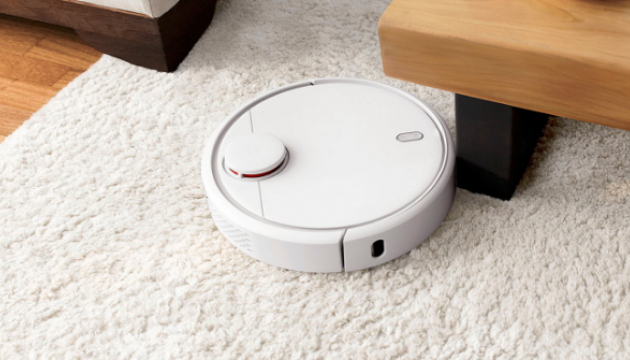 10 most common mistakes made when selecting a robot vacuum
Robot vacuum cleaners market is growing rapidly and very soon they will be taken for granted, not as some kind of popular fashionable toy. More and more people understand how helpful, efficient and effective these devices are in household use. However, very few buyers know what they should pay attention to when choosing a robovac. Here we've collected the most common mistakes people make when buying these modern devices.
1 – ignoring the robovac height
You should measure the "clear space" between the floor and furniture units with the shortest legs that you have in the house. Some may need a robovac 9-10 cm high, and some may get a smaller one. The "thinnest" robot vacuum models are 7-8 cm high. Keep in mind that the device requires at least 0.5 cm of height margin to make sure that it won't get stuck anywhere.
2 – thinking that round shaped robot vacuum models are better than square shaped ones
There are square shaped robovac models (they look like a square when you look from above). These are designed to clean corners better and they really leave round shaped devices behind in this case. The question is – how better they are?
Here is the answer: round shaped robovac leaves about 3-4 cm of dust in the corners (it depends on its brush length), square shaped ones – up to 1.5-2 cm (Because the device's shape isn't actually a square – it has rounded corners. Moreover, the whole thing isn't about the device shape it is only about its brushes length and suction power.) This means that if you want room corners to be ideally clean, you'll have to wash them with a cloth anyway or to clean them with a common vacuum cleaner.
3 – thinking that all robot vacuum cleaners have the same construction and design
The situation is completely the opposite: there are robovac models with plastic dust bin (these are the majority of them) and there are those that "transfer" the dust into a paper dust bin located at their charging base. Containers may be of different size: from 250 ml to 1 l, while most of the devices have 600-700 ml dust bins.
Nowadays new robovac models appeared with subsidiary suction openings on their sides and elongated brushes. Also they don't have a central turbo brush to avoid hair winding on it and ensuring easier transportation of the collected dust into the bin.
However, what is most important expensive robot vacuum cleaners have complicated navigation systems to find its way in a room, to build a room map and efficiently spend the battery charge when cleaning. These robo-vacs don't move chaotically around the room, they build its map. Today this advanced technology is applied not only for robot vacuum cleaners, but for land mowers as well and they cut your lawns by themselves.
4 – confusing wet cleaning with floor washing
It is more correct to call «Floor Mopping Robots» as robovacs with an option of wet cleaning. In most cases they are designed as follows: they have a special fixation for a microfiber mop and the water from a special container drips on the mop. The robovac sucks and sweeps the dirt as well as simultaneously wipes the floor. For many robot vacuums microfiber mops come in the set – they help to remove the tiniest dust particles that get stuck to the floor. Actually, you can wet the mop with water yourself – the cleaning effect with be the same, especially for a small room like kitchen, for example.
Though, there are exceptions – when a robot vacuum sprays water on the floor and then wipes it with the mop – this approach appeared to be more productive. However, this is not a floor washing as we know it anyway, it is just wiping the floor. Besides the microfiber mop will require constant washing.
5 – choosing a robot vacuum with a UV lamp
Well, it's ok, if you want to pay extra money just for the lamp. Though, the thing is that this UV lamp won't have any effect on your health, since the robovac moves all the time and it takes a long-term exposure to UV light to ensure that it kills bacteria and microorganisms on the floor. And one more thing – if you do believe in this UV lamp that the device has, choose the model where you can turn it off, since it discharges the battery very fast.
6 – trusting what commercials say about some "unique" functions, that any robovac has
«Our robot vacuum has a unique function...» — this is what almost all the manufacturers say. Even if they are talking about the most common robovac features. For example, a sensor of floor elevation changes, that ensures that the device won't fall down from stairs: even the cheapest robot vacuums have it.
The same about the sensor for evading obstacles: all robovacs can overcome a doorstep about 1-1.5 cm high and many of them – even 2 cm high. The actual allowable height of an obstacle should be specified when buying the device, especially if you have high doorsteps and fluffy carpets the device has to deal with.
Also, all of robot vacuum cleaners with few exceptions have a function of getting back to their charging base. They have so called Spot cleaning mode – a mode for local cleaning (1 m2), which doesn't mean at all, that when using this mode, the device detects spots or removes them from the floor. The whole idea is to put the robovac or direct it with a remote-control device to the area that requires cleaning (if something was spilled on the floor, for example).
7 – not taking into account the type of robovac's battery
Robot vacuum charging time and its maximum working time depend on the type of its battery. The best robot vacuums have Li-ion batteries. These provide longer working time and faster battery charge. Ni-Mh batteries charge faster, but the device working time is shorter. A good example of robovac working and charging time ratio is 160 min/1,5 h.
8 – buying a cheap robovac model (up to 200 $)
It is very difficult to find a device within this price bracket capable of more than just riding your cat on it. These models as a rule either don't have side brushes or central ones, but they'd better have some if the robovac is a low power one. They have Ni-Mh batteries of small capacity. Some devices can't go back to the charging base say nothing of their navigation functions, getting stuck in wires or showing error codes on a display (usually there are no displays). Normally such models have no proper return air filters.
Besides, cheap robovac models have very small suction power (in general, robot vacuum cleaners have low suction power — from 8–10 to 70–80 air watt, which is a very relative criterion, but at least it helps to see the difference). Robot vacuums with low suction power perform quite acceptably on solid surfaces, but when it comes to carpets they are completely useless.
Moreover, if you read any of robovac reviews, you'll see that good models sometimes cost 50$ higher than the cheapest ones and perform much better.
9 – saving money on a «virtual wall»
This is a device that restricts robovac from entering a certain territory: another room, children's room, some working space or a place where your dog rests – sometimes you just can't simply close the door. The "wall" consists of at least two blocks that function using batteries. Moreover, you can replace it with a magnetic boundary markers strip, which doesn't need any power supply at all.
10 – choosing a robovac model without the function to program the cleaning time
This is a very convenient function: you set the cleaning schedule for a week and you don't even have to remember that you should turn your robot vacuum on. So, you can arrange that the robovac will clean your house while you are away. Believe me, that in some time a noisy and bustling in and out device won't make you feel that happy, as it was in the beginning and you'd like to come into a clean and silent room.
Besides, this is very useful, if your baby or pet is afraid of the robovac - you can program it to perform cleaning when you are away walking with them. The only thing you have to keep in mind is to clean its dust bin timely.
Robot vacuum cleaners are such workaholics which are going to clean after you each and every day. You'll have a very wide range of devices to choose from, that's why we've decided to collect here the most common mistakes you may make when choosing the one.