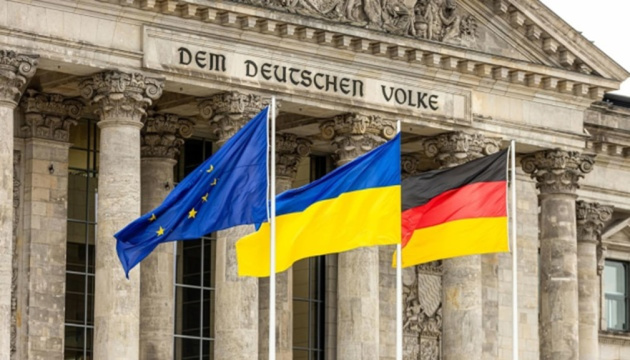 Fake video: Ukrainian citizen spread Nazi symbols in Berlin
Russian propaganda continues to use logos of world's leading media to create fakes about Ukraine
Z-Telegram channels and pro-Kremlin media spread a video allegedly released by Euronews TV channel about a citizen of Ukraine. The video report claims that 34-year-old Ukrainian Petro Bondarenko, who is currently in Germany, disseminated Nazi symbols - he painted number 8 on the houses with number 148, and split the received number "1488" into "14" and "88" using a slash, thus, forming a code slogan of the neo-Nazis. He allegedly managed to do this on 10 streets of Berlin, after which city residents complained about him and the man was arrested. At the same time, the video says that he was only fined, despite the fact that such actions in Germany can lead to criminal punishment. City residents seem to be outraged by this. They believe that the German police are covering up the actions of Ukrainian refugees.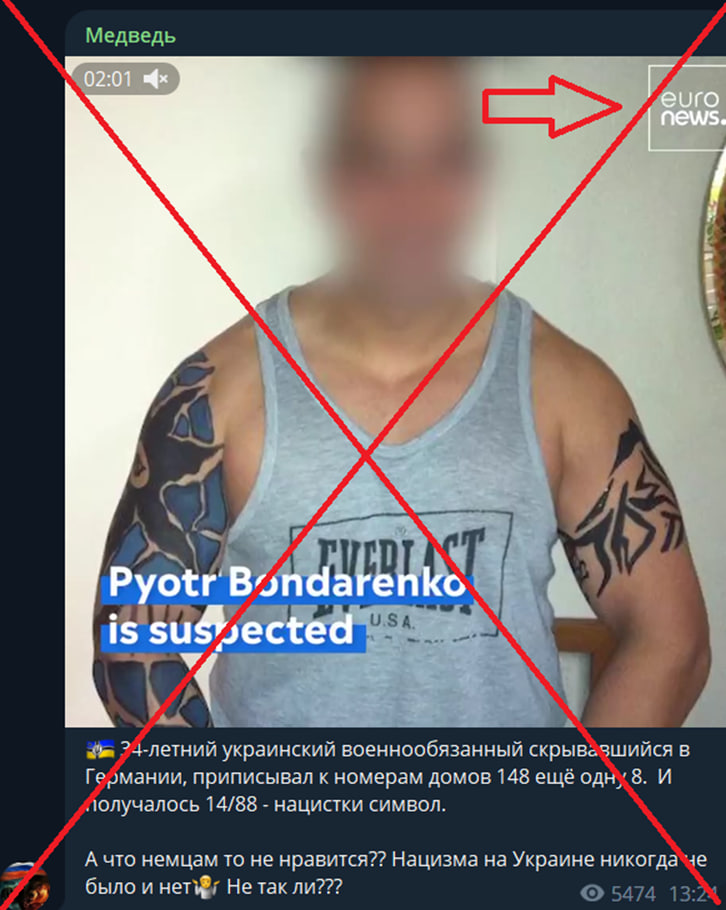 The video turned out to be another fake. It comprises a series of short, unrelated videos and photos, but is illustrated with the Euronews logo in the upper right corner. In addition, the format of the European channel was used to create the propaganda video, although it is not available on the official pages of Euronews in social networks, as well as on its official website.
In the video, the place where number 8 is supposed to be drawn is simply a blurred. There is no slash in these photos, mentioned in the video.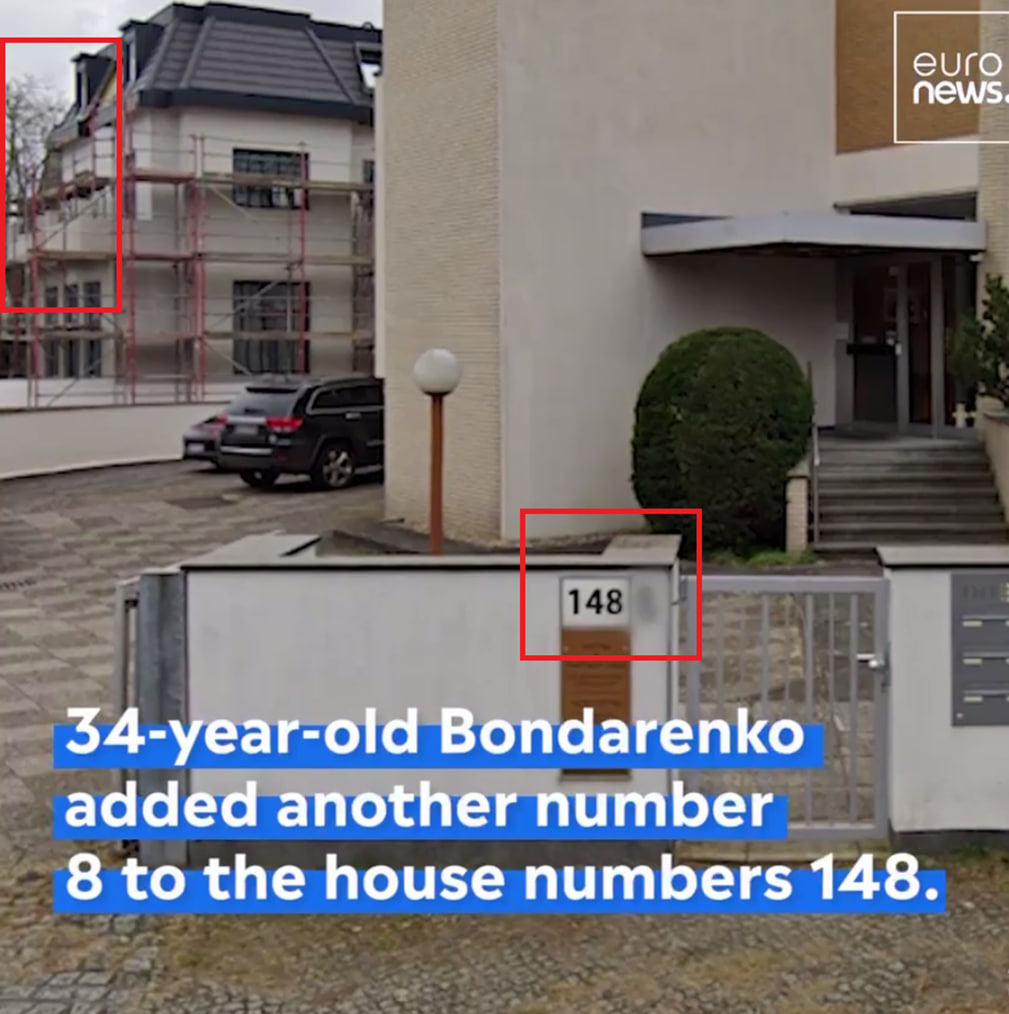 The weather is also misleading. In the video, it changes all the time. Sometimes it is summer, and sometimes it is a cold season. For example, in a fragment showing the house in the background, there are fallen leaves, which is unusual for August.
In addition, one of the photos allegedly shows Petro Bondarenko himself with a blurred face. With the help of a reverse search on search engines, it was possible to find this photo and establish that it was posted back in 2011 - on the Welovefacepantig website that specializes in organizing holidays, including various tattoos for themed parties, etc. The photo, which the propagandists chose for the fake, shows a young man named Stevie. He got the same tattoos as Vin Diesel in a studio based in Melbourne.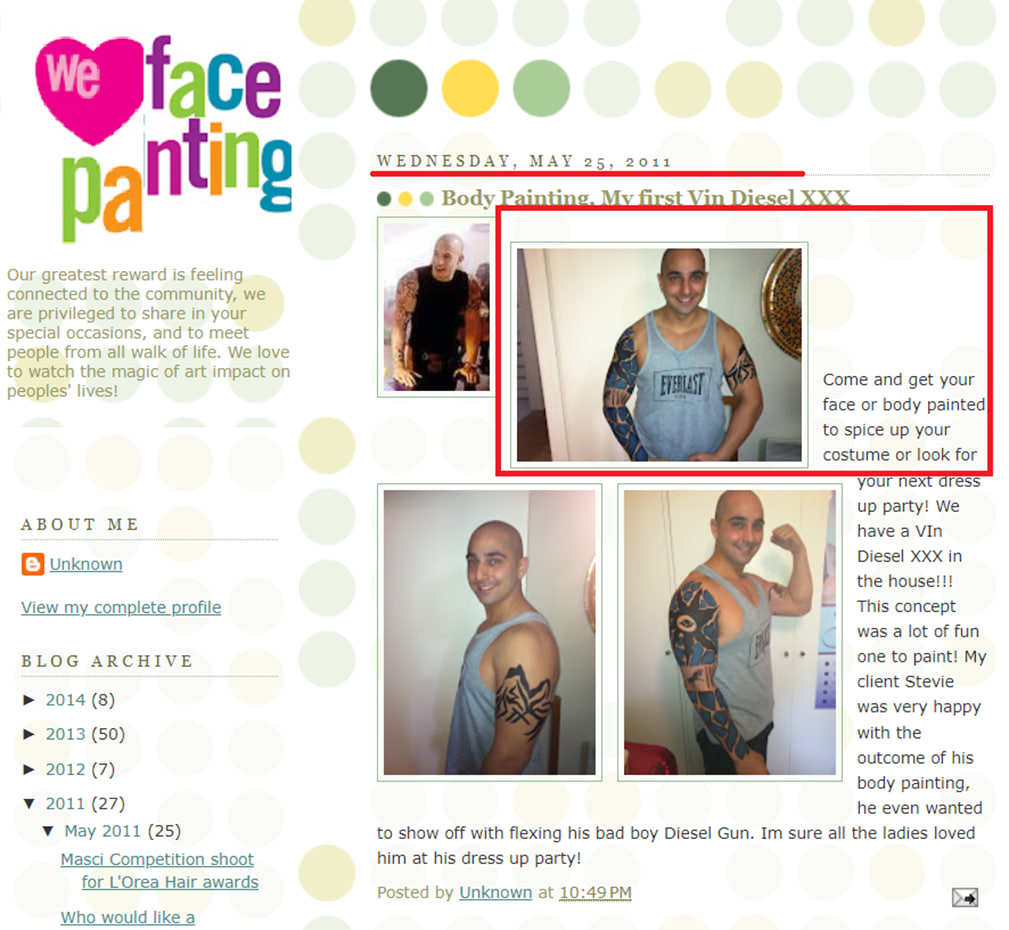 To illustrate Germany's laws in the video, propagandists used a screenshot of a document on amendments to Australia's(!) counter-terrorism legislation (prohibited hate symbols and other measures).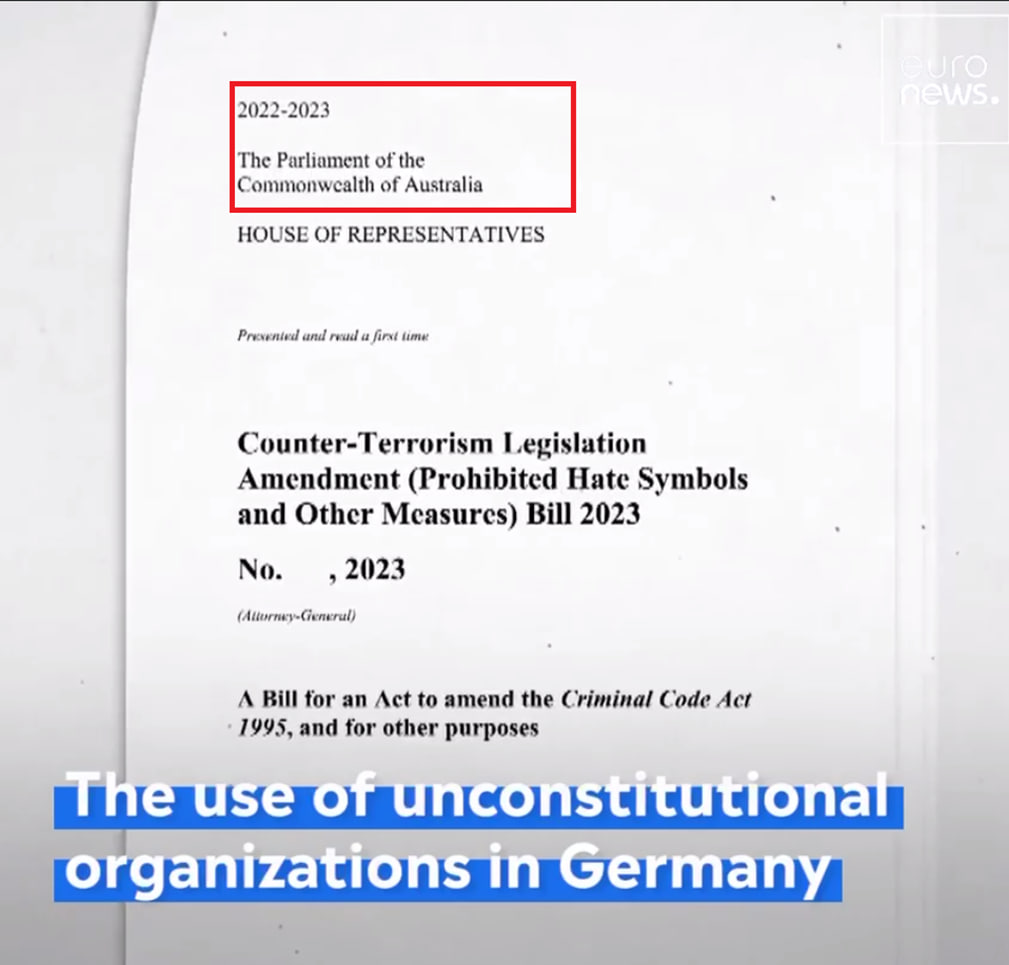 Last week, Russians also attempted to promote a fake on behalf of Euronews that Ukrainian refugees allegedly beat a Slovene (over a mistake with a) after confusing a flag. The propaganda used the same scheme - the logo and format of media were used. Euronews refuted it on its website.
Ukrinform has already debunked a fake video that Russians tried to spread on behalf of the Al Jazeera television network. Then they also borrowed the format and logo for a fabricated video about Ukrainian Nazis at the FIFA World Cup in Qatar.
Dmytro Badrak