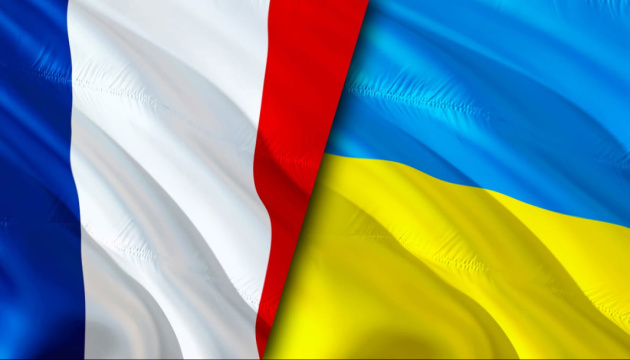 Photo fake: France 'congratulates' Ukraine on Independence Day with a map without Crimea
Russian propaganda made a fake advertising banner
Kremlin media and z-Telegram channels are distributing a photo of an advertising banner showing a map of Ukraine without Crimea. Propagandists claim that similar "social advertising" is being circulated in France. Thus, the "French authorities" supposedly "congratulate" Ukraine on Independence Day.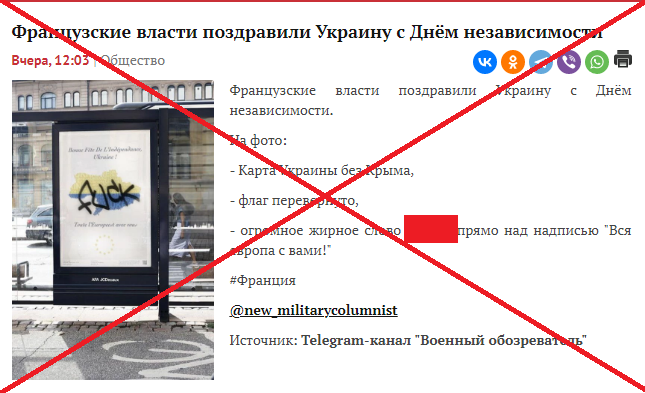 This is a fake. Propagandists photoshopped the original picture from the brand book of the Danish company AFA JCDecaux, which specializes in outdoor advertising.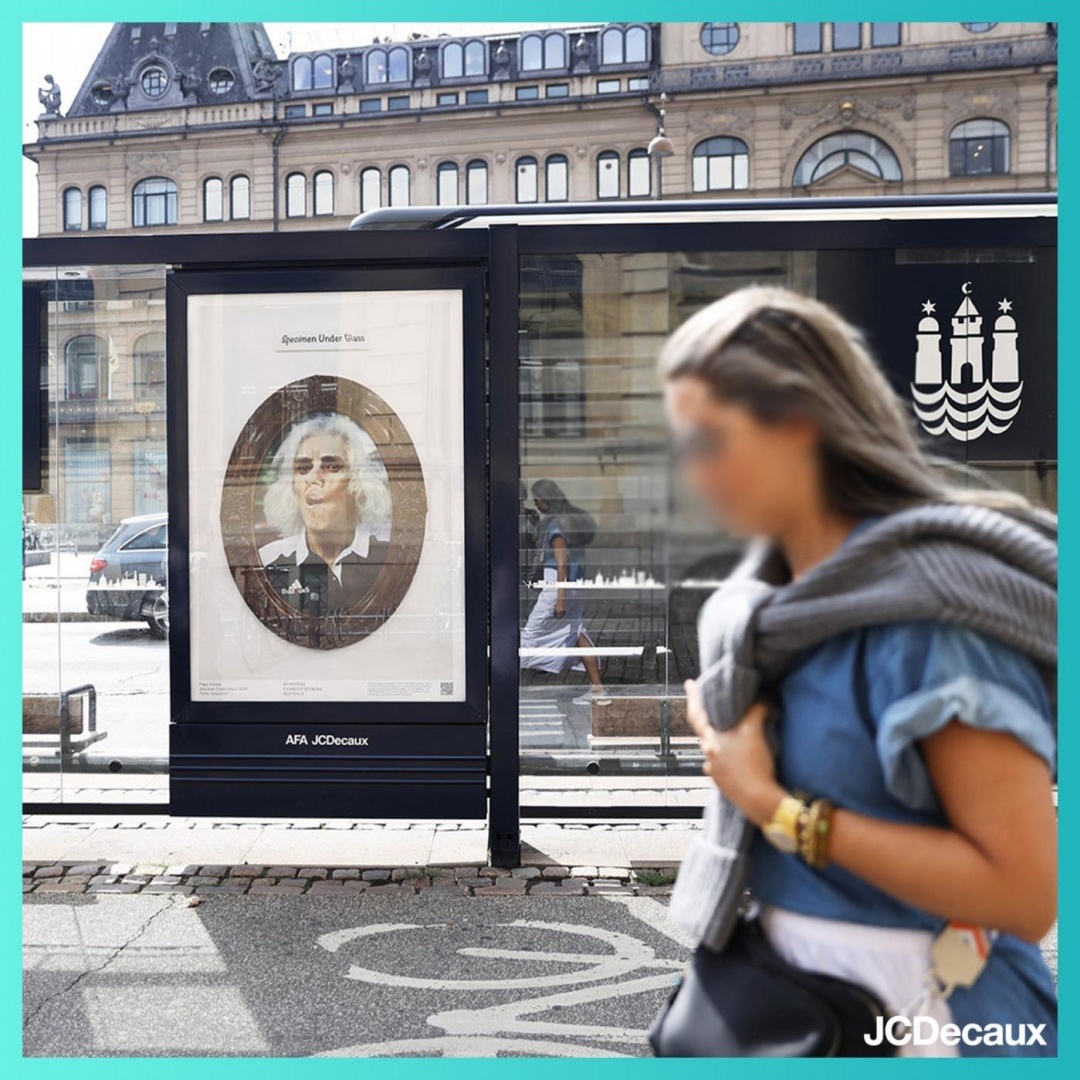 The original picture was cropped and replaced with an advertising banner. In the original picture and in the fake one, we see a bike lane sign before the stop, a white line and a woman's reflection in the stop glass, a car behind the banner, and shopping center windows behind the stop.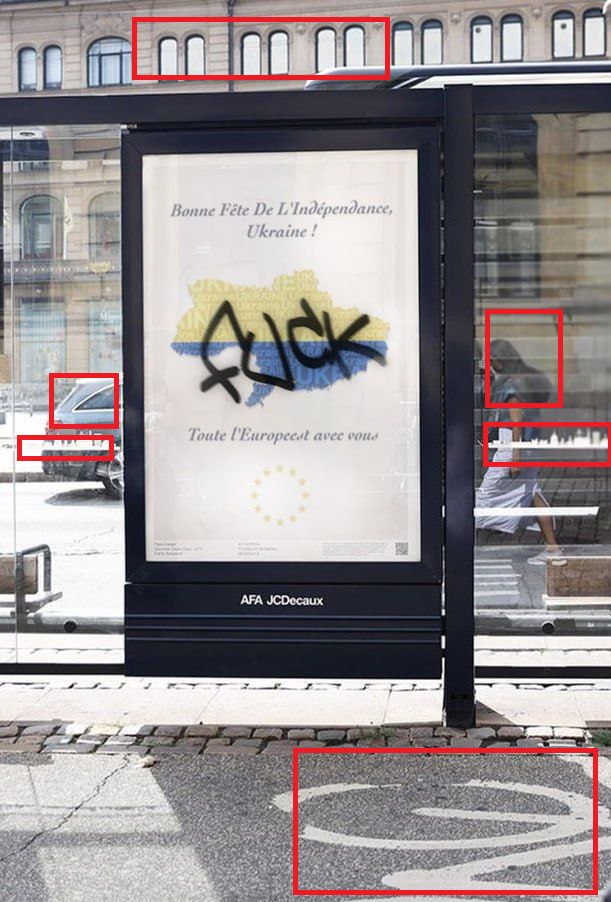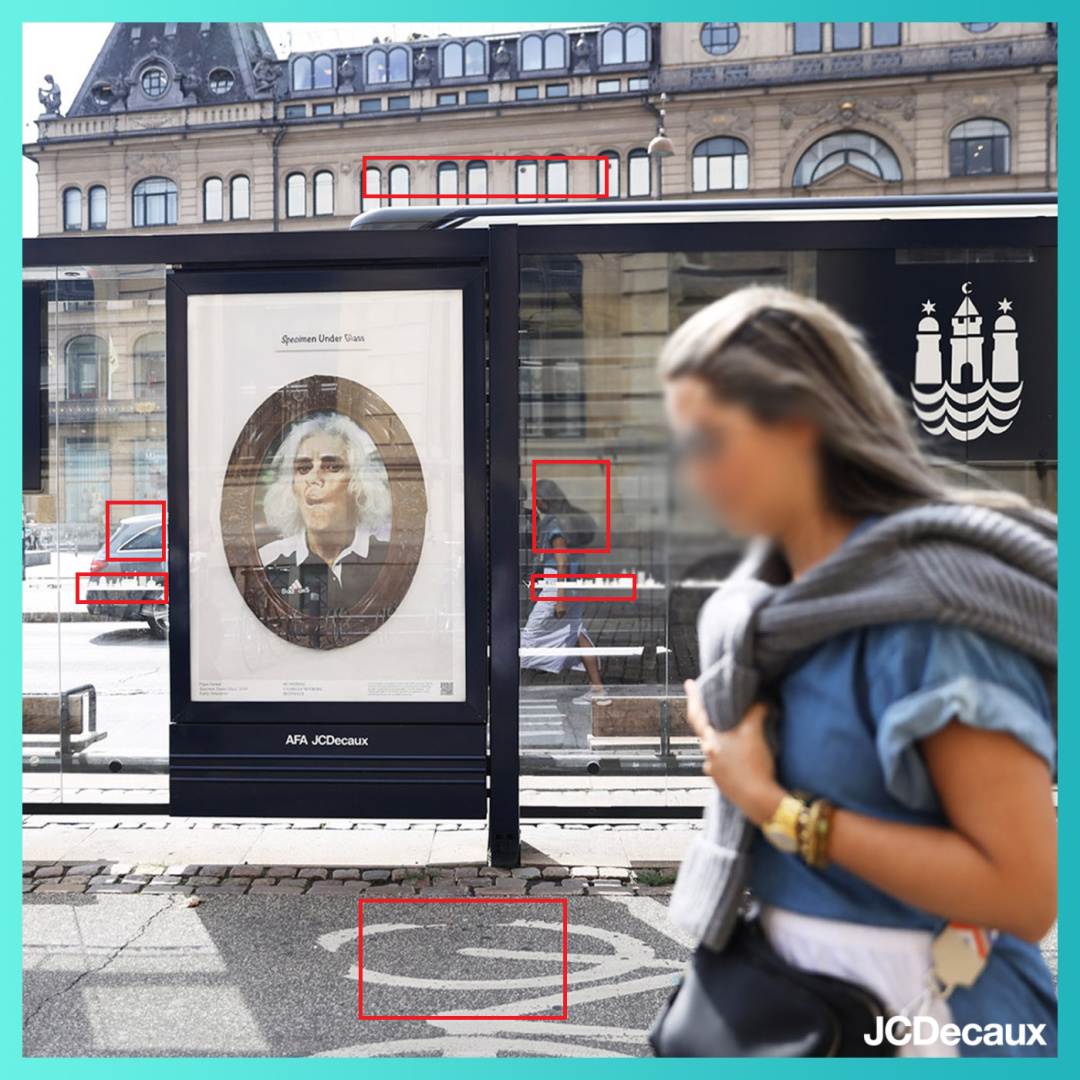 On the official AFA JCDecaux page on Facebook, the original photo was published on July 30, 2023.
In addition, the real photo was not taken in France, but in the capital of Denmark, Copenhagen. The stop with the banner is near the Magasin du Nord shopping center, its windows are seen behind the stop in the photo.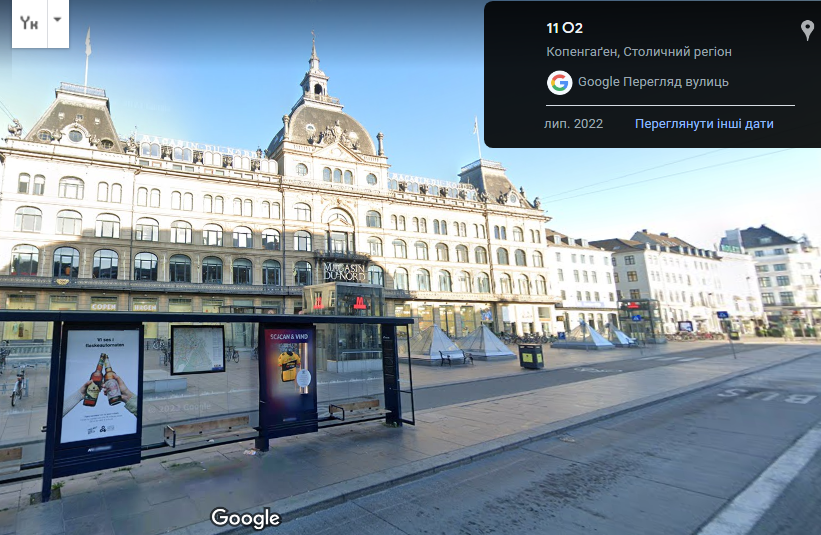 France is one of the main allies of Ukraine. As part of President Volodymyr Zelensky's visit to Paris on May 14, 2023, a declaration was signed in which the French Republic reiterated the recognition of the independence, sovereignty and territorial integrity of Ukraine within its internationally recognized borders.
The Kingdom of Denmark also supports the territorial integrity of Ukraine and transfers 19 F-16 fighter jets to protect Ukrainian skies.
Earlier, Russian propagandists made a fake promotional video in Tokyo.
Andriy Olenin