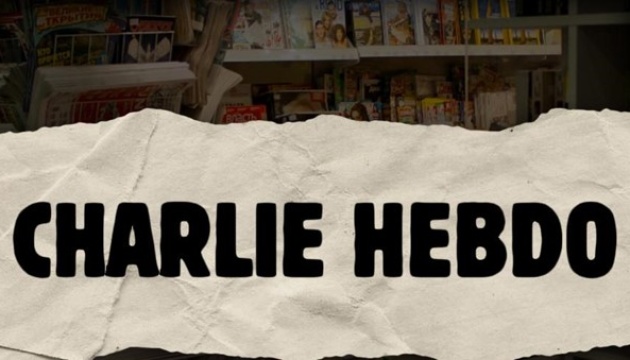 Russian propaganda fakes cover of French satirical magazine Charlie Hebdo
The Kremlin is trying to hide the world's reaction to an armed mutiny attempt in Russia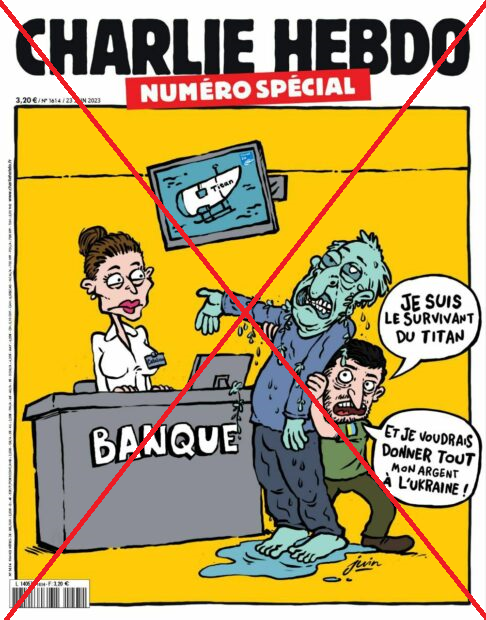 Kremlin media, z-Telegram channels, Twitter and TikTok bots are spreading the cover of the French satirical magazine Charlie Hebdo. It depicts a caricature of President of Ukraine Volodymyr Zelensky, who came to the bank and demands money be transferred to Ukraine on behalf of the dead passengers of the Titan bathyscaphe.
This is a fake. The French magazine has never published such a cover. It is not on the official website or social media of the magazine Charlie Hebdo.
The fake cover also illustrates issue No.1614 and that it was allegedly printed on June 23, 2023, while the original cover with that number was published five days later on June 28, 2023.
It depicts Yevgeny Prigozhin, the leader of the Wagner PMC, holding the head of Russian President Vladimir Putin in his teeth.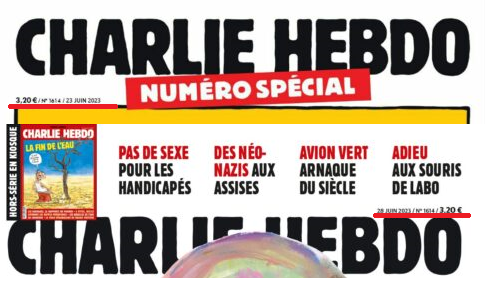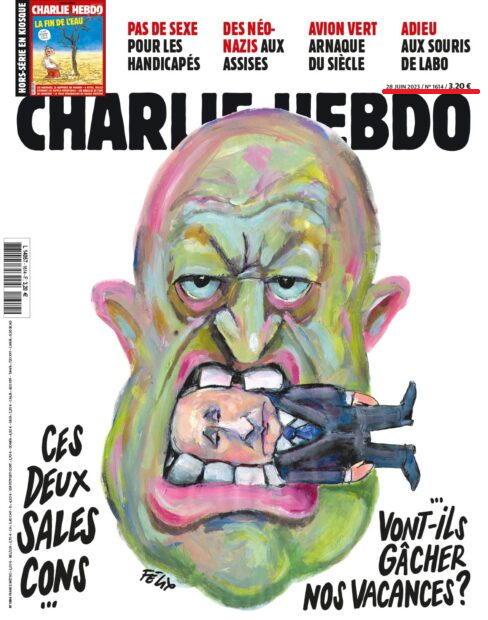 Thus, it can be concluded that the main topic of the issue was a mutiny attempt in Russia.
In addition, new copies of the Charlie Hebdo are printed on Wednesdays. The previous issue, under No.1613, was published on June 21, 2023. The fake issue is dated Friday, June 23. The magazine is not published on Fridays.
On the night of June 23-24, the leader of the Wagner PMC, Yevgeny Prigozhin, attempted an armed mutiny against Russia's military and political leadership.
The rebels managed to capture the cities of Rostov and Voronezh and within a day reached the suburbs of Moscow.
The Russian propaganda earlier faked the cover of the French weekly Courrier International.
Andriy Olenin