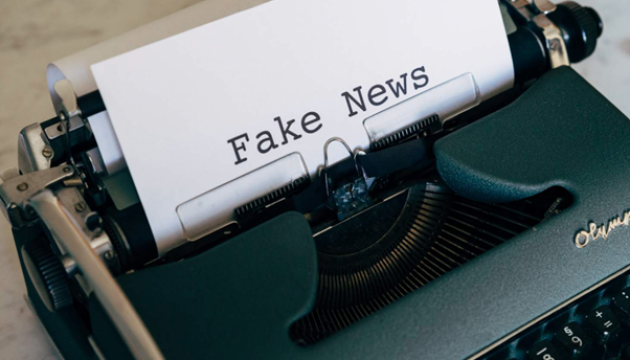 Russian propaganda faked front cover of French weekly Courrier International
The newspaper has recently criticized Russian authorities - "Putin has known for a long time that he lost"
Kremlin media, administrators of Russian z-telegram channels and Twitter bots are spreading the alleged front cover of the French weekly Courrier International. It depicts Ukrainian soldiers sitting in a boat. The title of the cover is "The Ukrainian counter-offensive on the Styx." It is known that the Styx River in Ancient Greece was considered a passage to the underworld.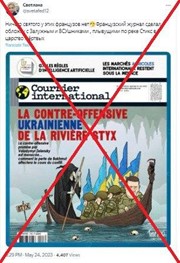 The cover is fake, as it never existed. It is not on the official website or social media of the newspaper.
It is worth noting that the fake cover illustrates issue No. 1700 of the weekly newspaper. In fact, the last issue to date was published on May 25, 2023 under No. 1699. Its cover has nothing to do with the war in Ukraine, it depicts a slice of pizza and bears the headline "What if the pizza wasn't Italian?" And issue No. 1700 should be released in just a week. It is not known what cover it will have, because it has not been announced yet.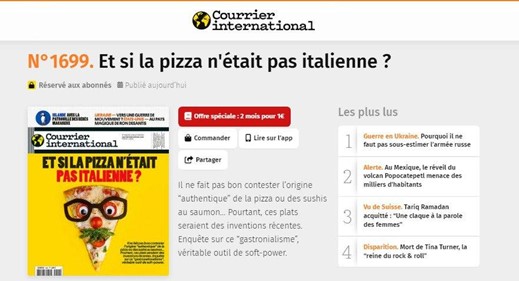 In addition, the fake cover states that this copy is not just a weekly, but a special edition. Courrier International does publish special issues, but they have a completely different numbering. A special issue was last published on May 17, 2023 under No. 95.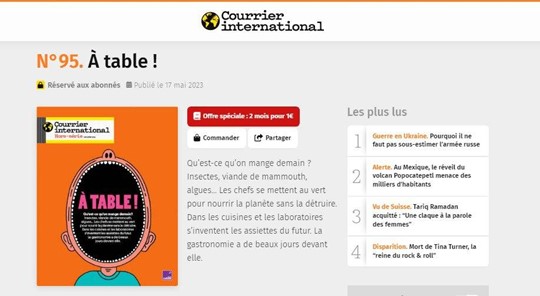 There are no negative materials about Ukraine on the newspaper's website, but there are articles criticizing the Russian authorities. In particular, an article titled "Putin has long known for a long time that he lost" was published on May 23, 2023.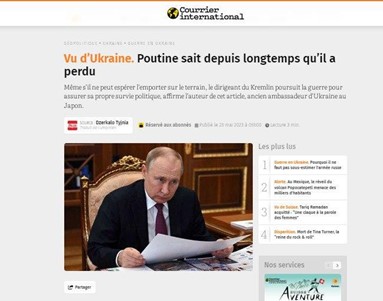 Russian propaganda earlier fabricated the front cover of Franc Tireur.
Andriy Olenin