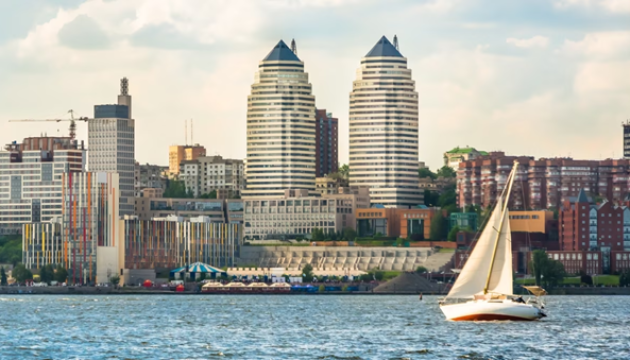 Photo fake about strikes on 'military objects' in Dnipro city
Russian propaganda illustrated a missile attack on Ukraine with footage of forest fires in Tyumen region
The Kremlin mass media and z-Telegram channels share a photo showing a huge fiery glow. Propagandists write that these are the consequences of strikes on "military objects" in Dnipro city.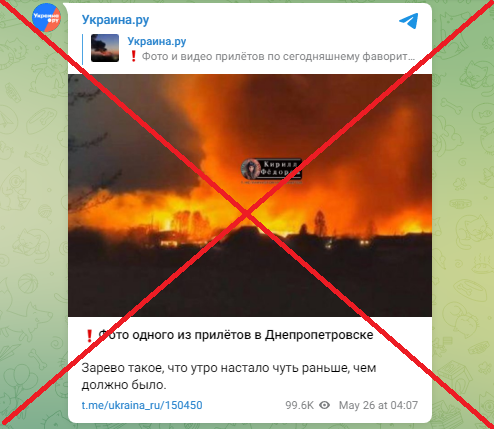 This is a fake. Using reverse image search, you can find the original photo which was posted by propagandists. This is footage from the village of Uspenka, Tyumen region, Russia, taken during the forest fires on May 4, 2023.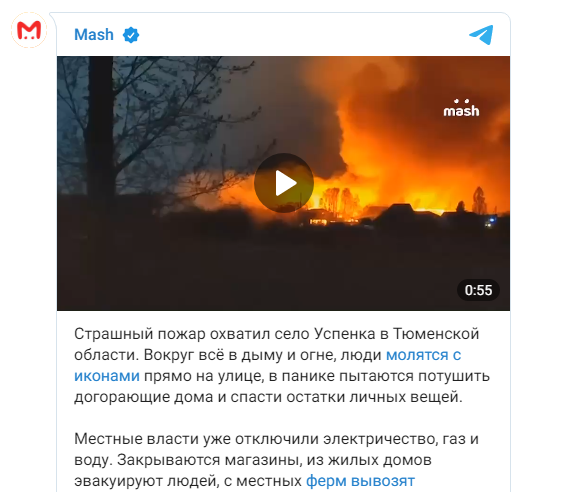 As reported, on the morning of May 26, the Russians launched a missile attack on Dnipro city, hitting a healthcare facility and a veterinary clinic, killing four people and injuring 32 more, including two children.
Previously, Russian propaganda spread fake news about "nuclear explosions" in Khmelnytskyi and Ternopil, using footage from Iran and Syria.
Andriy Olenin