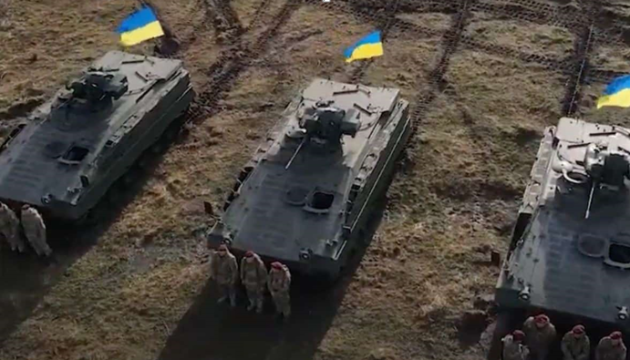 Sunken German-made Marder IFV: Afghanistan in 2010 was portrayed as Ukraine in 2023
Russian propaganda continues to create false stories about Ukrainian tankers and German military equipment
Russia's z-telegram channels are circulating a photo showing the German-made Marder IFV stuck in the river. Propagandists claim that it was Ukraine's military who managed to "drown" the German armored vehicle that Ukraine received from its allies.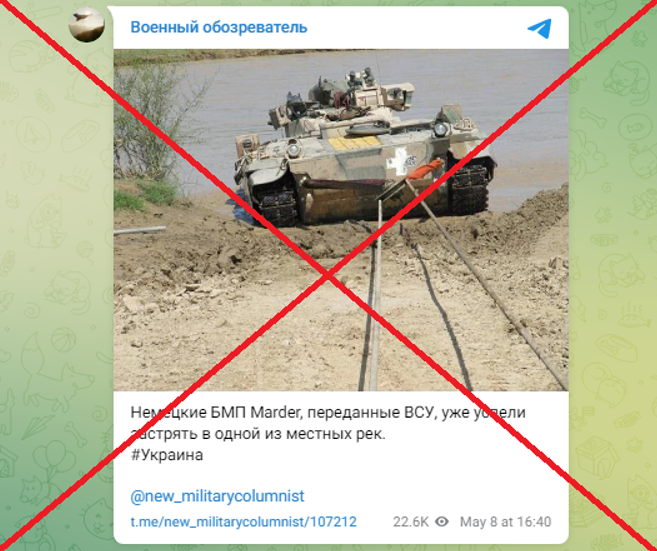 As "evidence" of the IFV belonging to the Ukrainian army, the Russians point to a white cross, allegedly painted on the submerged vehicle. Ukraine's military marks equipment with similar crosses.
However, the photo is fake as it is already 13 years old. It was taken in Afghanistan in May 2010.
There was no white cross in the original photo, but it was "photoshopped" by propagandists.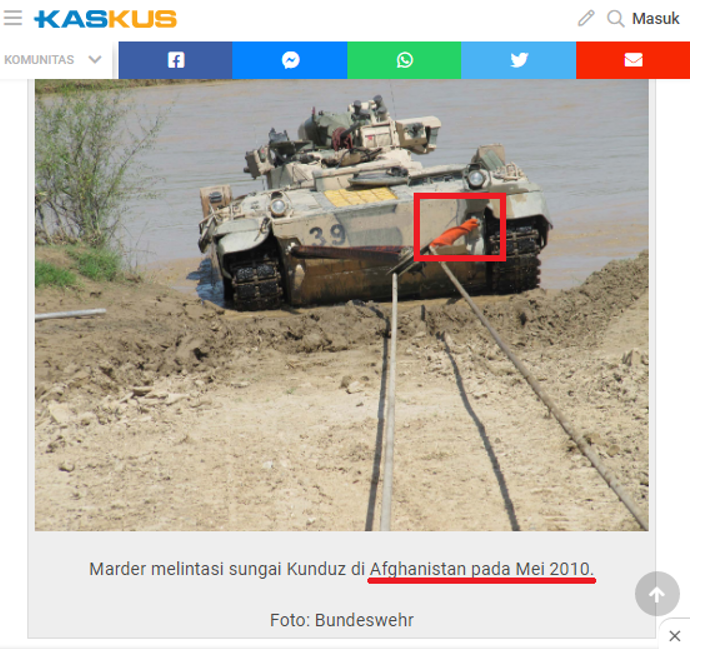 Earlier, Russian propaganda was spreading fake news that Ukrainian tankers who learned how to operate Leopard 2 tanks in Germany asked for political asylum in Germany.
Andriy Olenin