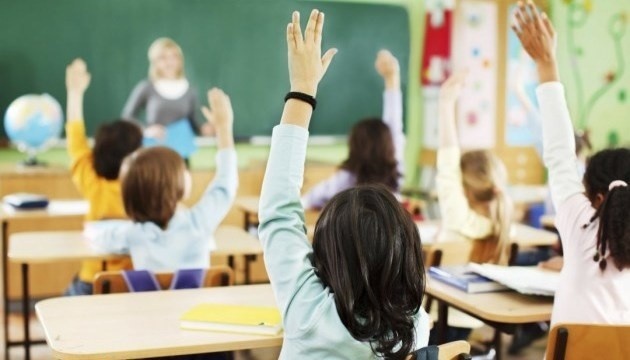 Russian fake story: Complaints against parents in Ukrainian schools
Putin's address inspired Russian propagandists for a new series of fake stories
Following Putin's address to the federal assembly on February 21, Russian propaganda launched a series of false stories about complaints allegedly being written in Ukraine against those who watched his speech. Ukrinform has already refuted one of them, which concerned complaints against colleagues at work. The topic of another one is children allegedly complaining about their parents.
In particular, Russian propaganda telegram channels distributed a photo of the questionnaire, which the first to fifth graders at Mykolaiv School No. 43 named after K. F. Olshanskyi were allegedly asked to fill out. As can be seen from the photo, the questionnaire consists of the following questions, namely: "What is your name?", "What grade are you in?", "Do you know that Russian President Vladimir Putin delivered an address on February 21, 2023?", "If so, how did you learn about it?", "Did you or your relatives watch this speech?", "Do your loved ones watch Russian channels at home?" According to the propagandists, they received such a photo from a teacher working at this school, and, according to her, it is a complaint about parents. They also suggested that the information is then passed on to the Ukrainian special services.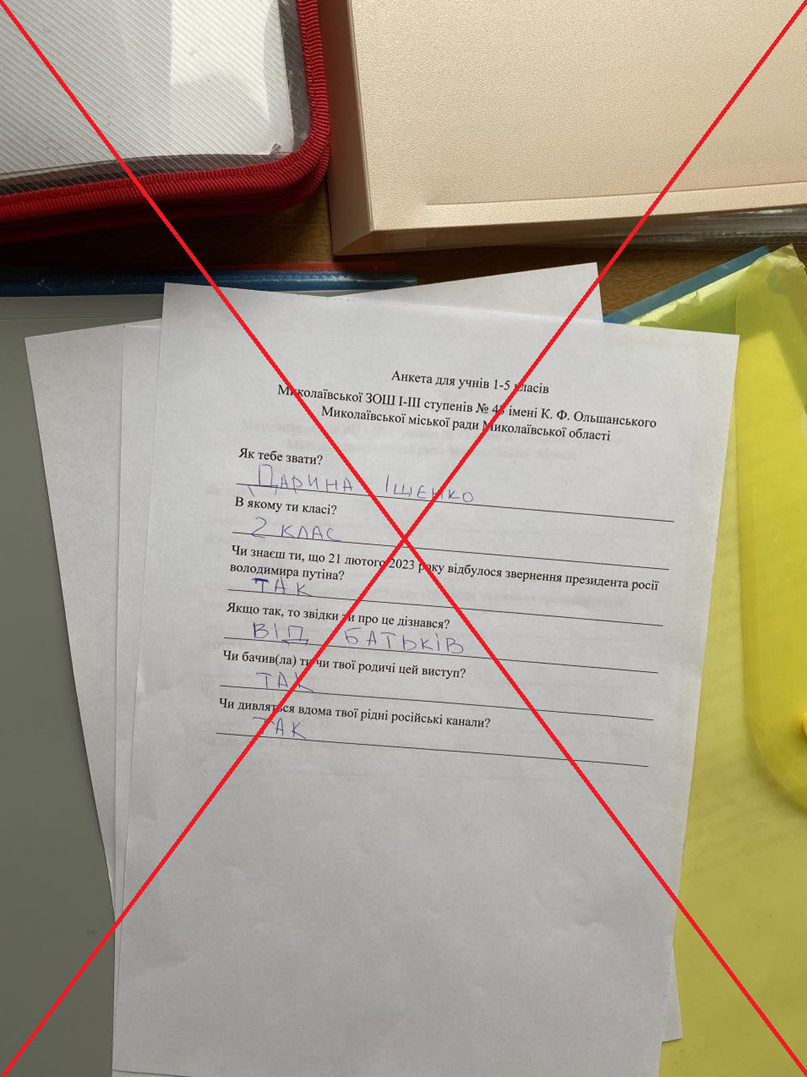 This questionnaire is fake. The school administration told Ukrinform that no survey was conducted and, even more so, a pro-Russian one.
Ukrainian educational institutions have recently become a popular target for Russian propaganda. Recently, the Russians already spread fake news about innovations in the curriculum for the 10th grades in a Ukrainian secondary school. The false story concerned a reduction in the number of hours of Ukrainian language and mathematics in favor of the Polish language. But such information also turned out to be a fabrication of the Russians.
Dmytro Badrak