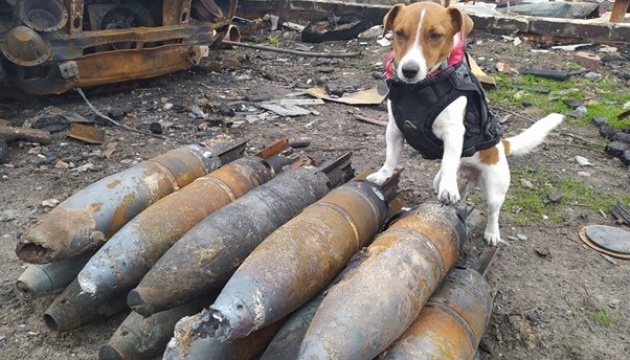 Russian propaganda spreading fake leaflets about mobilization of dogs in Ukraine
'Shepherd, Labrador, Boxer, Rottweiler and other large strong dog breeds'
The Kremlin mass media and z-Telegram channels are sharing the photos of leaflets that allegedly call on Ukrainians to put their pets, namely "large dogs" on the military records from February 1.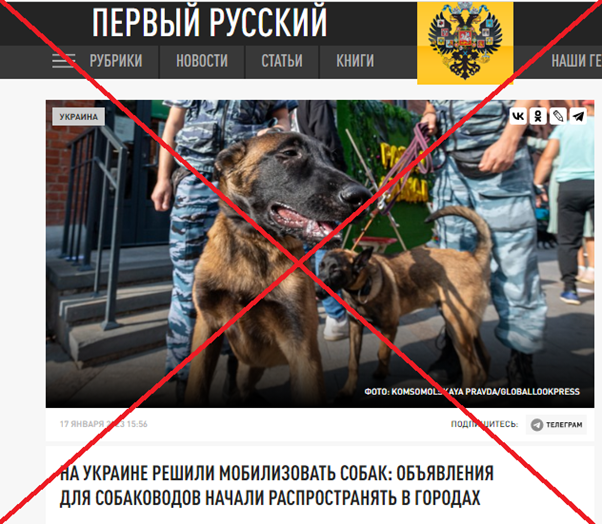 In case of non-fulfillment of such a requirement, dog owners may face "criminal liability". The dogs put on the military records are allegedly mobilized and sent to the front.
The use of the wrong abbreviation – VSU ("Armed Forces of Ukraine" in Russian) instead of ZSU ("Armed Forces of Ukraine" in Ukrainian) – as well as a phone number that does not exist, indicate that the leaflets are fake.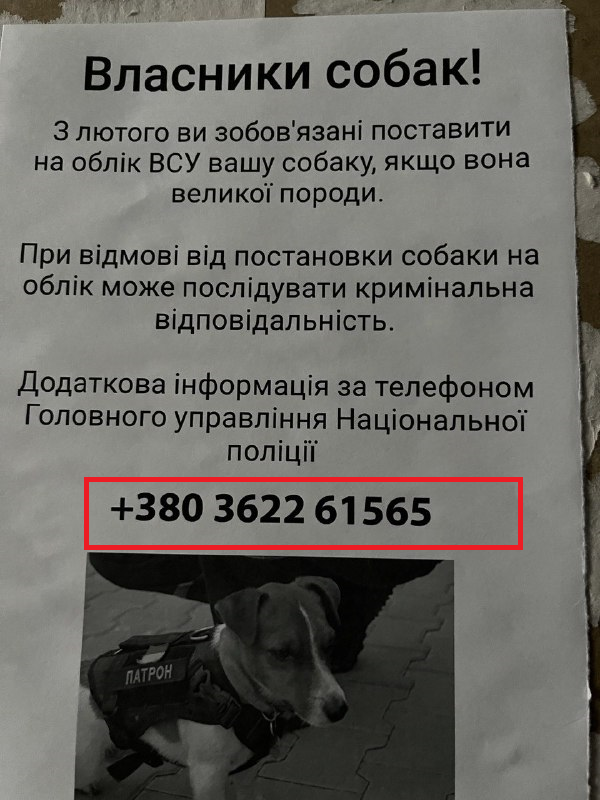 The Law of Ukraine "On Mobilization Training and Mobilization" says not a single word about the mobilization of animals.
Meanwhile, suggestions for the mobilization of dogs were made in the Russian Federation.
Andriy Olenin