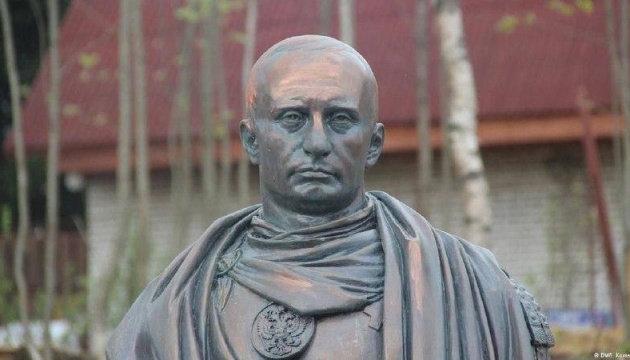 Russian propaganda makes up installation and demolition of monument to Putin in Zhytomyr
Zhytomyr Mayor Serhii Sukhomlyn has called this message "utter nonsense"
Russian Telegram channels and Twitter pages are spreading a fake news about Zhytomyr authorities that have allegedly decided to install a monument to Putin in the city in order to demolish it afterwards.
"Demolishing a monument to Putin is the most desirable show for every Ukrainian. This unites people, energizes them," – such arguments regarding the monument's installation were attributed to Zhytomyr Mayor Serhii Sukhomlyn by Russian propaganda.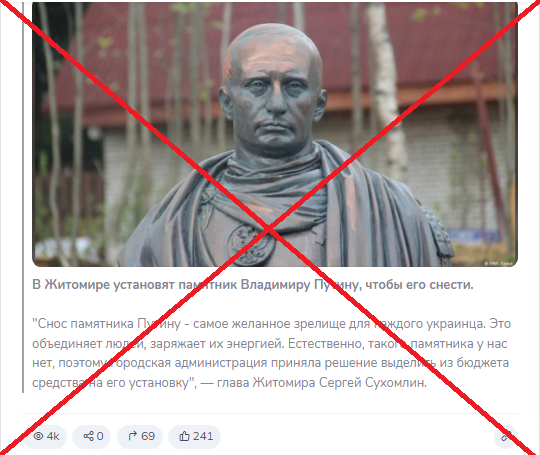 Sukhomlyn refuted this message in a commentary to Ukrinform, having called it "utter nonsense".
Earlier, on November 11, 2022, a monument to Alexander Pushkin was demolished in Zhytomyr.
Meanwhile, "the most desirable show for every Ukrainian" is to see Putin on trial for the crimes committed in Ukraine.
Andrii Olenin