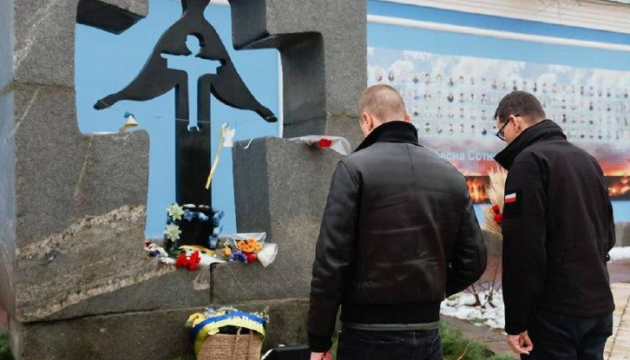 How Russian propaganda tries to hide condemnation by world leaders of the Holodomor in Ukraine
A fake photo of Polish Prime Minister Mateusz Morawiecki's visit to Kyiv was circulated across Russian Telegram channels.
Polish Prime Minister Mateusz Morawiecki in fact did not lay flowers at the monument to Stepan Bandera during his trip. This fake was spread across pro-Russian Telegram channels, social networks run by propaganda pundits, and online media.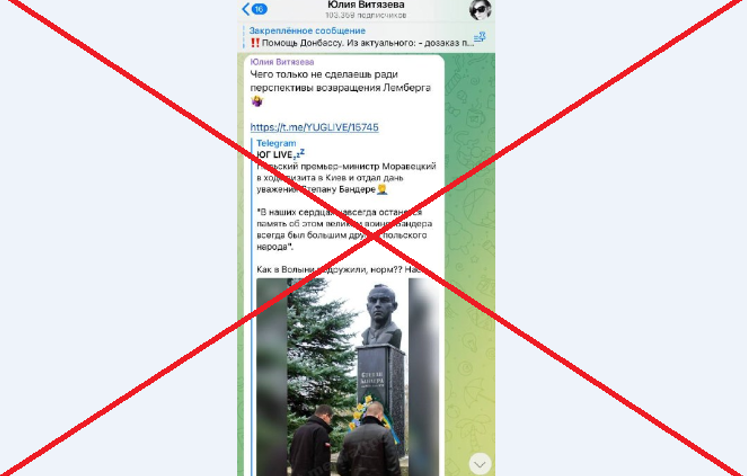 This laying of flowers could not happen as such because there is no monument to Stepan Bandera in Kyiv. The bust, which is depicted in the fake photo, is located in the village of Kozivka, Ternopil region.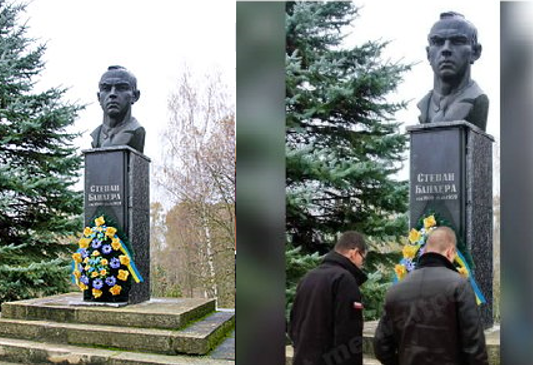 The photo of Mateusz Morawiecki was taken from a real picture published on the official Facebook page of the Embassy of the Republic of Poland in Kyiv. It was simply cut out, mirrored, and superimposed in Ptohoshop onto a photo of the Bandera monument found on Wikipedia.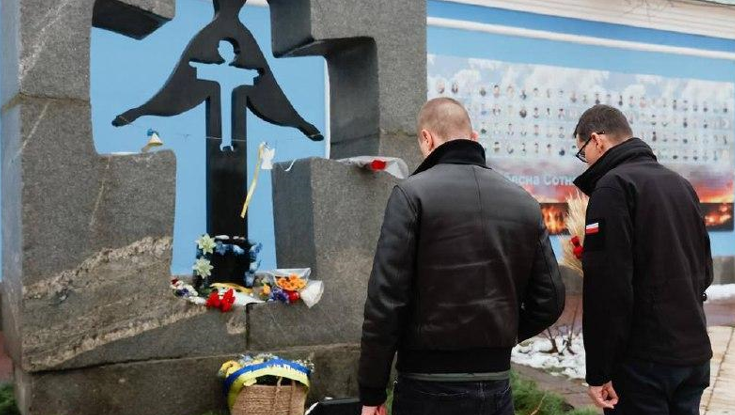 In the post, the propagandists mention the events that took place in Volyn in the 1940s, trying to pit Ukrainians against the Poles as the Volyn tragedy is a common pain of both peoples. Russian propaganda shifts the emphasis from the real goals of the visit.
At the same time, a fake photo can be used to create a public outcry in Poland – so that under the pressure of public condemnation, the Polish government reduces its support for Ukraine.
In fact, the Polish Prime Minister visited the memorial to the victims of the Holodomor of 1932-1933, where he laid a symbolic bouquet in front of the Monument to the Victims of the Great Famine. This is stated by the Polish Embassy in Ukraine on Facebook.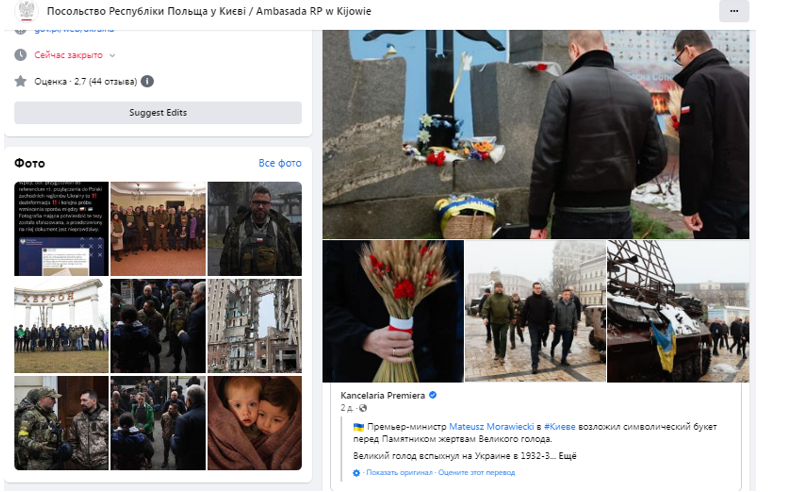 As of 2022, a total of 22 countries of the world have recognized the Holodomor as genocide of the Ukrainian people, including the Republic of Poland.
Andriy Olenin