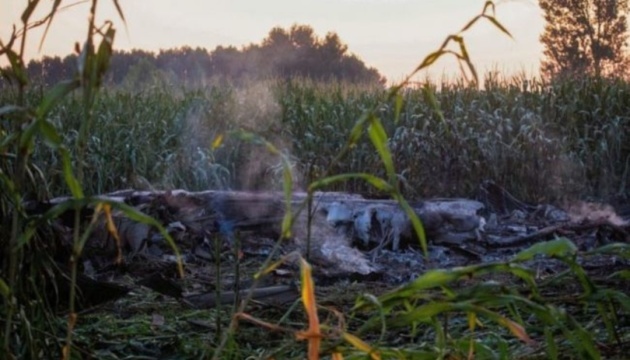 An-12 crash in Greece: Ukraine's Defense Ministry says aircraft owned by private company
The commercial plane with the Ukrainian crew, An-12B, which crashed in Greece on July 16, 2022, was owned by a private company.
The relevant statement was made by the Ukrainian Defense Ministry, an Ukrinform correspondent reports.
"According to the data from Serbia's Ministry of Defense, the plane was carrying Serbian-manufactured defense goods to the end customer, the Ministry of Defense of the People's Republic of Bangladesh," the report states.
The Ukrainian Defense Ministry expressed condolences to the families of the deceased crew members, and noted that the Ukrainian Army's aviation is stationed in the designated deployment areas and continues to complete missions in order to fight back against Russia's full-scale armed aggression.
"The Ukrainian Defense Ministry will comprehensively consider this incident and report on socially significant details if any of them are established," the ministry stressed.
A reminder that, on the night of July 17, 2022, the An-12 military transport aircraft crashed near the Greek city of Kavala. Ukraine's Meridian airline confirmed the crash of its plane with eight crew members on board.
mk