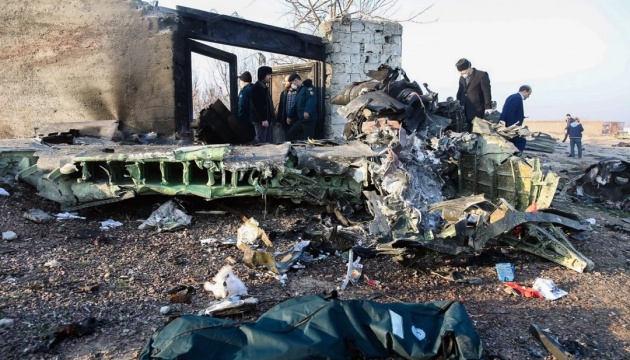 NSDC sets up operational headquarters over Ukrainian plane crash in Iran
The National Security and Defense Council of Ukraine (NSDC) has set up an operational headquarters due to the crash of a Ukrainian plane in Iran, according to a report on the NSDC website.
"On the instructions of Ukrainian President Volodymyr Zelensky, an operational headquarters has been established at the National Security and Defense Council of Ukraine in connection with the crash of the Boeing 737 aircraft of the International Airlines of Ukraine (UIA) in Iran. According to the information confirmed, 168 passengers and nine crew members were registered as flying onboard," reads the report.
The operational staff includes the prime minister of Ukraine, the minister of foreign affairs, the defense minister, the interior minister, the head of the Security Service of Ukraine, the head of the Foreign Intelligence Service of Ukraine, the head of the State Emergency Service of Ukraine.
The operational headquarters will be headed by Secretary of the NSDC of Ukraine Oleksiy Danilov.
President Zelensky instructed the operational headquarters "to organize a set of measures related to the aircraft crash, clarify all circumstances of the tragedy and provide immediate information."
As reported, the Ukraine International Airlines Boeing 737 crashed near the Iranian capital, Tehran, shortly after take-off early on Wednesday, January 8. The plane was en route to Kyiv.
President Zelensky urgently interrupted his trip to Oman and is returning to Kyiv because of the tragedy.