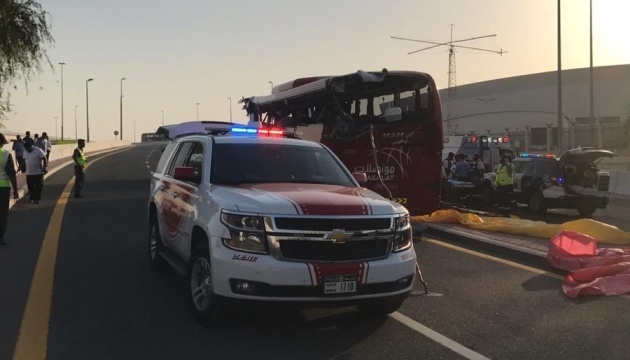 No Ukrainians among victims of bus accident in Dubai
Ukrainian citizens were not injured or killed in the crash of a tourist bus in Dubai on June 6, the United Arab Emirates, Deputy Director of the Consular Service Department of the Ukrainian Foreign Ministry Vasyl Kyrylych has told Ukrinform.
"According to the competent authorities of the UAE and the central hospital, there was no information as of 09:00 on Ukrainian citizens killed or injured in the road accident in Dubai. There were no appeals to the hotline of the consulate," Kyrylych said.
He said that Ukraine's consulate was in contact with the competent authorities of the UAE.
Seventeen people were killed and nine more were injured when a bus carrying 31 tourists - people of different nationalities – hit a road sign on Sheikh Mohammed bin Zayed Road on June 6.
op