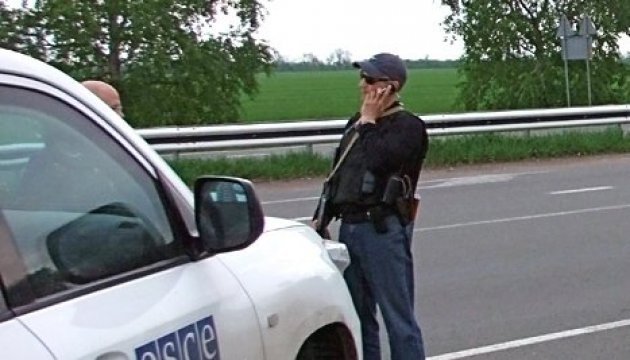 OSCE mission records over 600 explosions in Donbas
Observers from the OSCE Special Monitoring Mission to Ukraine (OSCE SMM) recorded more than 600 explosions in Donbas from 19.30 on February 2 to 19.30 on February 4, according to a report by the mission posted on the OSCE's official website.
"Donetsk region, the SMM recorded a similar number of ceasefire violations between the evenings of February 2 and 3, including, however, fewer explosions (about 340), compared with the previous reporting period (about 1,100 explosions). Between the evenings of February 3 and 4, the SMM recorded fewer ceasefire violations, including about 290 explosions compared with the previous 24 hours," the report says.
The report notes that observers recorded explosions in the southwestern outskirts of Avdiyivka. A decrease in the number of ceasefire violations was recorded in Luhansk region.