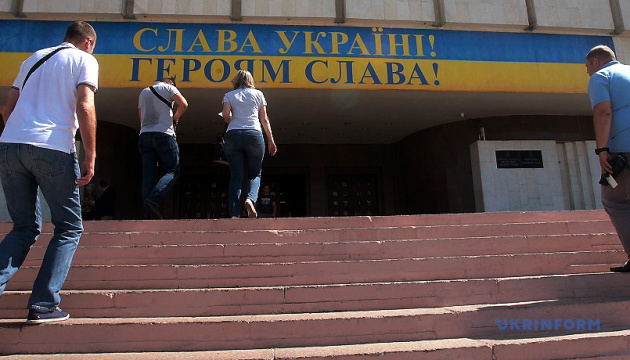 Klichuk wins Chernivtsi mayoral election
Roman Klichuk has received 59.54% of the vote in the Chernivtsi mayoral election, according to Anastasiia Simak, head of the city territorial election commission.
"The commission received all protocols from precinct election commissions and announced the results of the final protocol of the territorial election commission. According to these results, 25,529 voters voted for Roman Klichuk, which is 59.54% of the vote. Some 16,100 voters cast their ballots for his opponent, Vitalii Mykhailishyn. Another 1,245 ballots were declared invalid," she said.
According to her, the territorial election commission will be able to announce the official results only five days after the adoption of the official protocol, when the deadline for challenging the results in court expires.
According to a press release from the Chernivtsi regional branch of the Committee of Voters of Ukraine, which was made available to Ukrinform, 42,880 voters of the Chernivtsi community, or 23.1% of all voters, took part in the elections in Chernivtsi on Sunday, November 29.
op