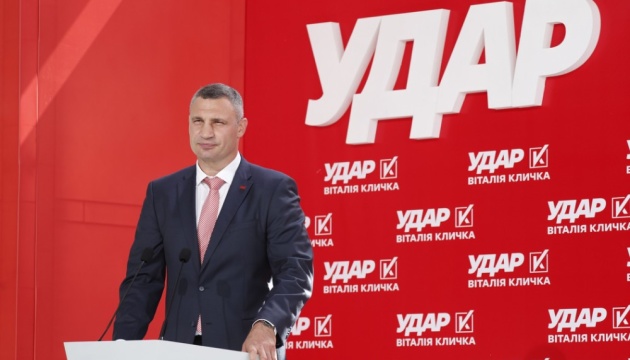 Vitali Klitschko wins in first round of Kyiv mayor election
The Kyiv City Territorial Election Commission has announced Vitali Klitschko's victory in the first round of Kyiv mayor election.
As 100% of electronic protocols were processed, Klitschko got 365,161 votes, accounting for 50.52%.
According to the TEC, Oleksandr Popov (Opposition Platform – For Life) got 68,757 votes of Kyiv residents, Serhiy Prytula (Holos party) - 56,900 votes, Oleksiy Kucherenko (All-Ukrainian Union Batkivshchyna) - 45,823 votes, Iryna Vereshchuk (Servant of the People party) - 39,321 votes, Andriy Palchevsky - 38,360 votes.
In total, 722,805 citizens took part in the Kyiv mayor election.
As reported, local elections took place in Ukraine on October 25.
ol