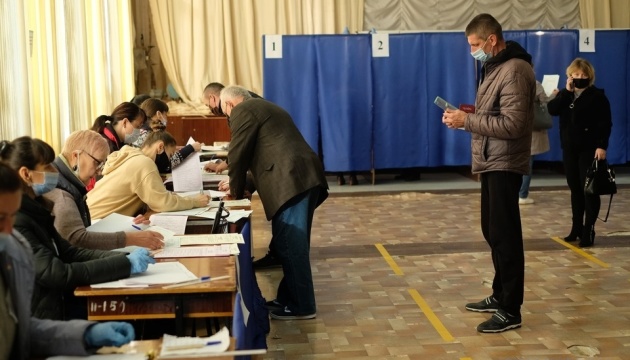 UWC publishes preliminary observations of its mission on election day in Ukraine
Observers from the International Election Observation Mission of the Ukrainian World Congress (UWC) actively conducted election monitoring at polling stations in various regions of Ukraine on the day of local elections in Ukraine on October 25, according to a statement posted on the UWC website.
According to the report, despite the challenges associated with the pandemic, UWC and UCCA International Observation Missions were able to delegate short-term observers on election day.
International observers monitored compliance with election procedures stipulated by the Law, namely: polling station operation procedures, the mechanism of informing voters, the voting process, the counting of votes as well as a number of other aspects of the electoral process. International observers also paid attention to compliance with voting safety procedures introduced in response to COVID-19 pandemic as well as the accessibility of polling stations for people with disabilities.
"We consider the interference of other states, particularly, Hungary, in the electoral process of Ukraine to be unacceptable. We also hope that the voting rights of citizens of 18 territorial communities in eastern Ukraine who were unable to participate in the October 25 elections will be restored," said Borys Wrzesnewskyj, Head of the UWC International Election Observation Mission.
"According to preliminary results to date, the voting has taken place with minor, unsystematic violations that will not affect the final results of the vote," he added.
A press conference by UWC and UCCA international election observation missions will take place on October 28, 2020, at 15:00 Kyiv time. The live broadcast will be available on the Ukrainian World Congress Facebook page.
Photo: Ukrinform