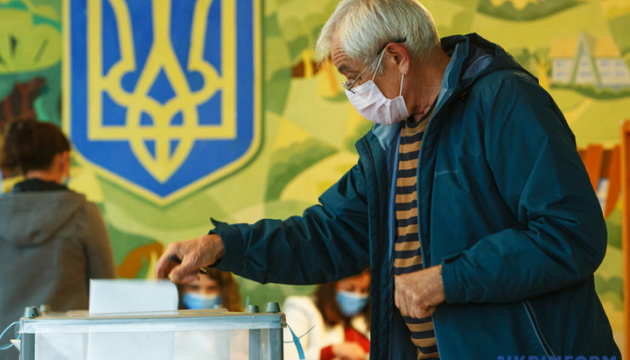 Local elections in Ukraine were free - ENEMO
The October 25 local elections in Ukraine were generally free, competitive, and well-administered, according to Zlatko Vujovic, Head of the ENEMO International Election Observation Mission to Ukraine for the Local Elections.
He said this at a press conference to present the mission's preliminary statement on the local elections in Ukraine.
"Forty-eight long-term observers, together with core team members and their assistants, were observing this election. And based on their findings, we can say that the 2020 local elections were generally free, competitive, and well administered," Vujovic said.
He stressed that this was achieved despite the fact that the process was affected by challenges mostly related to the COVID-19 pandemic, the complexity of the new electoral system, biased media coverage, allegations of vote buying, and abuse of administrative resources.
Local elections were held in Ukraine on October 25.
In total, the Central Election Commission accredited 271 official observers from international organizations, including 62 observers from the European Network of Election Monitoring Organizations (ENEMO) and 41 observers from six countries.
According to tentative data from the CEC, voter turnout in Ukraine was 36.88%.
op