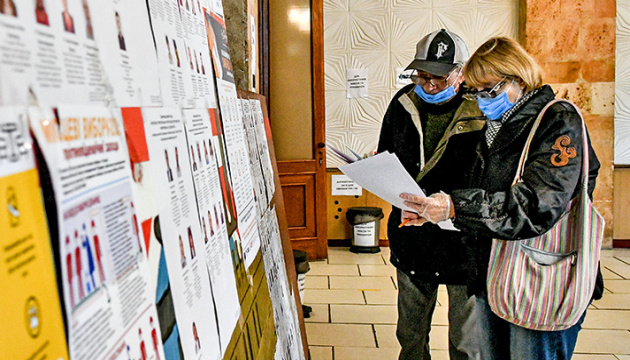 Local elections: 44% of candidates are women
The representation of women in the lists of candidates in Ukraine's local elections is 44%.
Olha Aivazovska, the coordinator of the OPORA civil network, stated this at a press conference at Ukrinform.
"The Ukrainian parliament has made a major breakthrough in terms of protecting electoral rights and gender principle. For the first time in the history of Ukraine, a gender quota will be implemented among all candidates, 271,000 across the country, 44% of candidates are women," she said.
Aivazovska stressed that next local government bodies may have greater women's representation.
Local elections in Ukraine were held on October 25.
iy