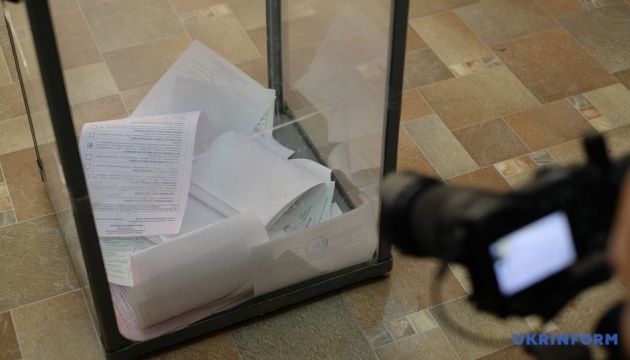 Ukraine's western regions were most active in local elections - CEC
The highest voter turnout in Ukraine's October 25 local elections was recorded in the Ternopil, Lviv and Volyn regions, according to the media liaisons department of the Central Election Commission (CEC).
According to the report, in the Ternopil region, 357,787 out of 800,702 registered voters (44.68%) received ballots. In the Lviv region, 829,945 out of 1.894 million people (43.82%) came to the polling stations. In the Volyn region, 316,202 out of 754,927 voters (41.89%) went to the polls.
Voter turnout also exceeded 40% in the Ivano-Frankivsk region (41.8%), the Chernihiv region (41.64%), the Zakarpattia region (41.25%), and the Khmelnytskyi region (40.71%).
The lowest turnout was recorded in the Donetsk region (31.67%, or 360,177 out of 1,137,379 registered voters), the Mykolaiv region (32.02%, or 274,323 out of 856,796 registered voters), and the Kharkiv region (32.33%, or 648,458 out of 1,005,457 registered voters).
The overall voter turnout in Ukraine's local elections on October 25, 2020 was 36.88%. As many as 10,556,621 out of 28,622,004 registered voters received ballots.
op