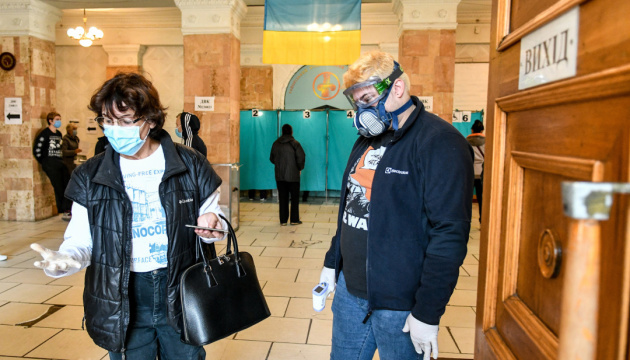 CEC: Voter turnout in local elections is 36.88 percent
Voter turnout in Ukraine's local elections held on 25 October 2020 was 36.88 percent.
As the press service of the Central Election Commission of Ukraine informs, the voter turnout data have already been provided by 1,488 territorial election commissions (TECs) across Ukraine. The number of voters in the updated lists of TECs, which have provided information, is 28622004 people and the number of voters who received ballots is 10556621. Thus, according to preliminary data, the voter turnout as of 11:00 on October 26 is 36.88%.
The Central Election Commission released summary information on the number of voters who received ballots at polling stations (voter turnout) in the local elections held on 25 October 2020 at the end of voting in the regions of Ukraine, according to the data from all TECs that had to provide such information.
However, the CEC specified that this information is not official as, according to the CEC resolution of 20 October 2020 No. 404, the Commission should receive the mentioned data from the bodies of maintenance of the State Register of Voters, which in turn receive the data from territorial election commissions via any means of communication, in particular by telephone or e-mail.
As reported, local elections took place in Ukraine on 25 October 2020.
ol