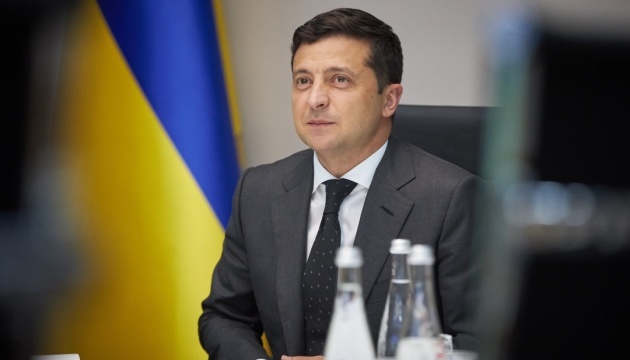 Servant of the People party to finance president's poll on Oct 25
The Servant of the People party will finance a nationwide poll, initiated by President Volodymyr Zelensky, on the day of local elections in Ukraine on October 25, the party has said in a statement on its Facebook page.
"Five questions from the President of Ukraine - who will finance this survey? We answer officially: the Servant of the People political party. The respective decision was made at a meeting of the party's supreme council on October 20," the statement said.
The party said that this is legal.
"Servant of the People will not conduct the survey on its own, but will enter into an agreement with a company that conducts opinion polls. The citizens who will conduct the polls will stay outside the polling stations. In fact, it is the world's most common exit poll format. Polls in this format will also be conducted on October 25 at the request of other political parties," the party said.
In addition, the party said that this would not be campaigning.
"Party symbols will not be used in the survey, and there will be no call to vote for the Servant of the People or for individual candidates in the elections. Party members, candidates for local council deputies from the party and their representatives will not be involved in polls and communication directly with citizens on election day," the statement reads.
President Volodymyr Zelensky announced in a video address on October 13 that in addition to the local elections, a nationwide poll would be held on October 25.
Ukrainians will be asked to answer five questions: "Should life imprisonment be introduced for large-scale corruption?", "Do you support the creation of a free economic zone in Donbas?", "Should the number of deputies in the Verkhovna Rada be reduced to 300?", "Do you support the legalization of medical cannabis in Ukraine to reduce pain for seriously ill patients?", "Should Ukraine raise the issue of the use of security guarantees set out in the Budapest Memorandum at the international level?"
The President's Office said that the questions would take the form of a nationwide poll, but, unlike the referendum, it would not have any direct legal consequences.
op