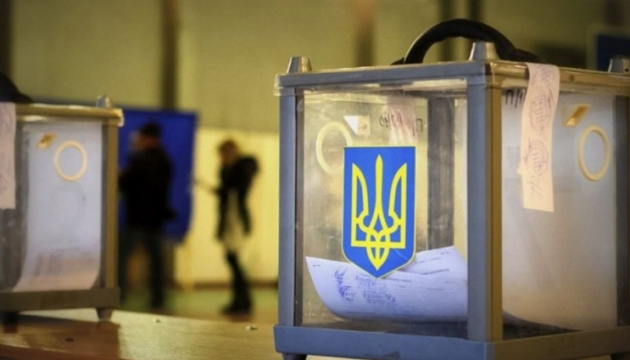 Servant of the People party proposes canceling second round of local elections
Tetiana Hryshchenko, a people's deputy from the Servant of the People faction, has registered a draft resolution in the Verkhovna Rada, proposing to cancel the second round of local elections during the quarantine period.
The parliamentarian wrote on her Facebook page that this should prevent the excessive burden on Ukraine's medical system.
"It is proposed to cancel the repeat voting in the elections of deputies to village, settlement, city councils (a territorial community with the number of voters up to 10,000) and heads of villages, settlements, cities. The main purpose of this resolution is to prevent the excessive burden on the medical system of Ukraine and to combat the spread of coronavirus infection COVID-19, the epidemic of influenza and acute respiratory infections, reducing the threat to life and health," Hryshchenko said.
At the same time, she recalled that as of October 21 "the number of new patients has crossed the mark of 6,700" and therefore the current situation requires drastic steps.
"The second round of elections will not disappear. We will hold it after quarantine. I am convinced that the health and lives of our citizens are more important than any politics!" she said.
Draft resolution No. 4234 "On the Introduction of Amendments to the Resolution of the Verkhovna Rada of Ukraine on Calling Regular Local Elections in 2020" was registered in parliament on October 20.
As of October 21, Ukraine recorded 315,826 COVID-19 cases, including 6,719 new cases in the past 24 hours.
op