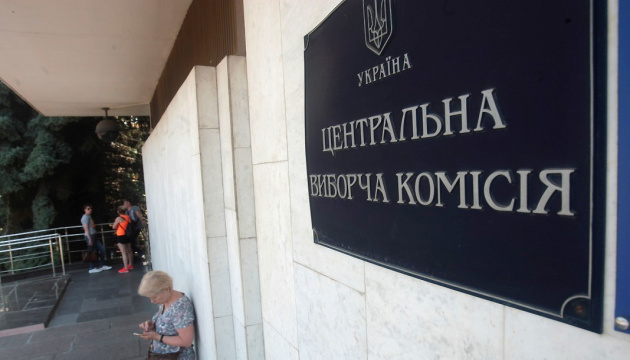 CEC: COVID-19 'red zone' is not reason to cancel elections
Declaring populated localities COVID-19 red zone or other types of epidemiological zones is not a reason to cancel local elections on October 25.
"The Electoral Code does not provide for a possibility to suspend or cancel the election process in the context of declaring certain zones – either 'red' or 'yellow'," Serhiy Postivyi, a member of the Central Election Commission of Ukraine, said during online marathon "2020 local elections in the finishing straight," an Ukrinform correspondent reports.
As the CEC member reminded, the Constitution stipulates only two cases when elections are not held: the imposition of martial law or state of emergency throughout Ukraine or in certain territories.
"In other cases, elections should take place. Therefore, the 'red zone' will not cause the cancellation of election process," Postivyi stressed.
At the same time, he added that depending on epidemiological zoning and in accordance with Government's decree No. 641, there are restrictions on simultaneous concentration of people.
As Ukrinform reported with reference to Deputy Minister of Health, Chief State Sanitary Doctor of Ukraine Viktor Liashko, currently the COVID-19 red zone covers 68 administrative-territorial units in 15 regions, including 9 regional centers: Chernivtsi, Khmelnytskyi, Chernihiv, Kharkiv, Severodonetsk, Poltava, Sumy, Ivano-Frankivsk, and Ternopil cities.
As of October 21, Ukraine has reported 315,826 laboratory-confirmed COVID-19 cases, including 6,719 cases recorded over the past day.
The Verkhovna Rada scheduled the local elections for October 25.
ol