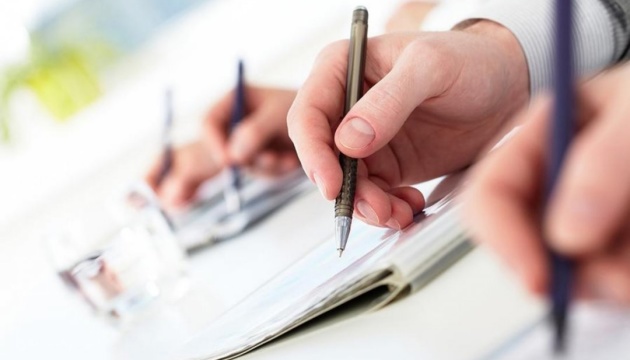 Five parties could enter Ukrainian parliament
If the elections to the Verkhovna Rada of Ukraine took place in mid-September, five parties would overcome the 5% electoral threshold, according to a survey conducted by the Kyiv International Institute of Sociology (KIIS) between September 12-16.
In particular, among those who have decided on which party to support, 21.5% would vote for the Servant of the People party, 17.8% for the Opposition Platform - For Life party, 16.3% for the European Solidarity party, 8.7% for the Batkivshchyna All-Ukrainian Association, and 6.3% for Oleh Liashko's Radical Party.
Some 4.1% of respondents would vote for the Party of Shariy, 4% for the Strength and Honor party, 3.3% for the Svoboda party, 3.1% for the Civil Position party, 2.8% for the Ukrainian Strategy of Groysman, 2.6% for the UDAR party, 1.9% for the For the Future party, 1.8% for Samopomich, 1.8% for the Opposition Bloc party, 1.3% for the Holos party, 1% for the ProPosition party, 0.8% for the National Corps party, and 0.9% for other parties.
The survey was conducted from September 12 to September 16 using the CATI method (computer-assisted telephone interviewing), based on a random sample of mobile phone numbers. A total of 2,000 respondents were interviewed. The poll's margin of error does not exceed 2.2% for figures close to 50%, 2.1% for figures close to 25%, and 1.4% for figures close to 10%.
op