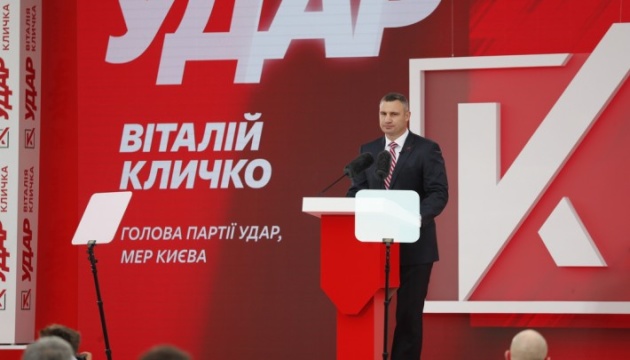 UDAR officially nominates Klitschko for Kyiv mayor
The Kyiv city organization of Vitali Klitschko's UDAR party has nominated party leader Vitali Klitschko as a candidate for Kyiv mayor.
According to Ukrinform, such a decision was made at a meeting of the city organization of the party, which is taking place in the Ukrainian capital on Friday, September 18.
Earlier reports said that the UDAR party would participate in elections to Kyiv City Council.
op