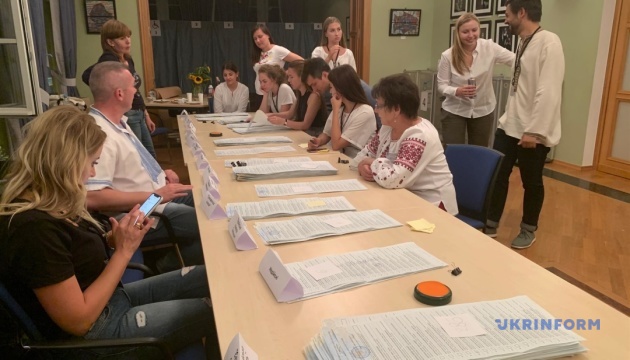 Vote recount in Ukraine's elections possible at five districts - OPORA
A vote recount in Ukraine's snap parliamentary elections is possible at five districts, head of the OPORA civil network Olha Aivazovska has reported on Facebook.
"A recount of votes is to be conducted at polling stations of five districts, in particular, in Zakarpattia, Cherkasy, Luhansk, Donetsk, and Lviv regions. Members of commissions are on the verge of a nervous breakdown, but a small gap between candidates, or a violation of the transportation procedure, such as improper packaging of election documents, is a political and procedural factor affecting the decision on the recount, at which members of precinct election commissions who transported these ballots should also be present," Aivazovska wrote.
She noted that criminal proceedings had already been opened due to evasion from the fulfillment of duties by members of commissions who do not want to go to district election commissions for the recount.
Snap parliamentary elections were held in Ukraine on July 21.
The CEC should announce the election results in multi-member and single-member constituencies no later than 15 days after the polling day.
op