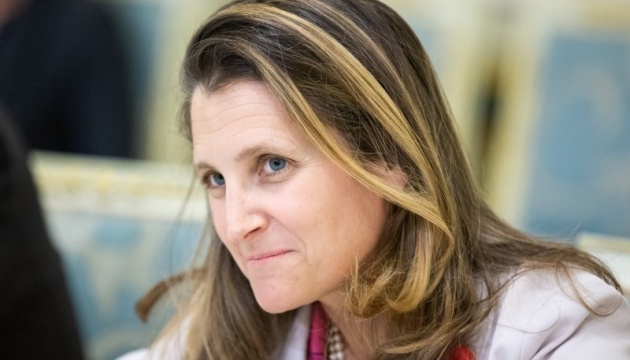 Freeland congratulates Ukraine on successful elections
Canada congratulates Ukrainians on the successful holding of democratic parliamentary elections on July 21, Canadian Foreign Minister Chrystia Freeland has said.
"Canada congratulates the people of Ukraine on exercising their democratic rights in yesterday's parliamentary elections," she wrote on her Twitter account on Monday, July 22.
She also thanked Canadian observers who monitored the election campaign and the voting process.
"Thank you to Lloyd Axworthy & all Canadian election observers who supported transparency & accountability in the democratic process," Freeland added.
Canada sent about 200 observers to Ukraine under the leadership of former Foreign Minister Lloyd Axworthy to monitor snap parliamentary elections in the country.
op