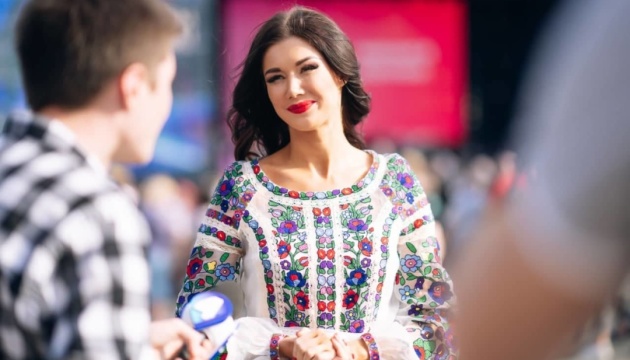 Most beautiful lady of Universe Julia Gershun go to Parliament
Mrs. Universe 2018, Top Model of the World 2017, a member of the UNICEF Commission for the Protection of Children's Rights and Interests, a member of the Ukrainian delegation at the 57th session of the UN General Assembly in New York, Julia Gershun, has decided to run for the Verkhovna Rada of Ukraine.
The non-partisan model told Ukrinform that she had made a decision to take part in the election race and had registered as a candidate for people's deputies in constituency No. 24 in the city of Dnipro as a self-nominee.
Gershun's main rivals in this constituency are Dmytro Kysylevsky, Yuriy Bereza, Volodymyr Panchenko, Serhiy Shevchenko, and Oleh Semenko.
Gershun stressed that the majority of registered candidates who seek to represent the Samarsky and Industrialny districts of the city are representatives of the old government against which the vast majority of voters voted in the presidential election.
Julia Gershun comes from Dnipro, has two higher educations, is a permanent expert of the interdepartmental commission for the elaboration of normative legal acts in the field of social guarantees for vulnerable groups of the population.
As the founder of the charitable foundation "Development of Gifted Children," she was awarded the Order "For Civic Valor" on behalf of the presidium of the Assembly of Business Circles for outstanding services to Ukraine.
op