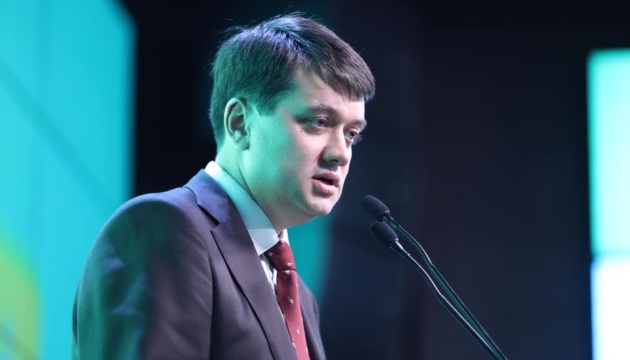 Court decision on repeated draw of parties may disrupt Ukraine elections - Razumkov
A court decision to make a repeated draw of parties to determine their numbers in the ballot paper may disrupt Ukraine's snap parliamentary elections scheduled for July 21, according to Dmytro Razumkov, the head of the Servant of the People party.
"In fact, the situation is quite dangerous, because, as far as I know, part of the ballot papers has already been printed – 5.2 million. It means that part of budget funds has been spent, and this may lead to the disruption of the election," the politician said live on the 1+1 television channel on Thursday, July 4.
According to him, additional funds are needed to reprint ballot papers, but they are not envisaged in the state budget for this purpose.
"I hope a court will make a well-considered, balanced and legitimate decision," he said.
op