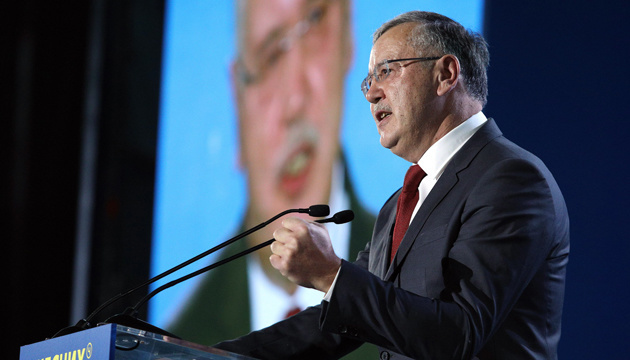 Hrytsenko to introduce his team for Rada elections on June 10
The Civil Position party will introduce on Monday, June 10, the team that will participate in Ukraine's early parliamentary elections.
The leader of the party, Anatoliy Hrytsenko, wrote this on his Facebook page.
"On Monday, June 10, the Civil Position will introduce the team that will stand in parliamentary elections. We meet at 14:00 on the square near the monument to Taras Shevchenko, opposite the red building of the [Taras Shevchenko National] University," Hrytsenko said.
Snap parliamentary elections will be held in Ukraine on July 21.
op