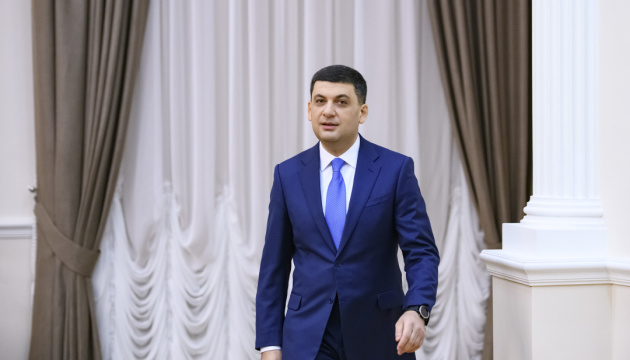 Groysman greets Zelensky on victory, thanks Poroshenko
Ukrainian Prime Minister Volodymyr Groysman has congratulated Volodymyr Zelensky on his election victory and thanked incumbent head of state Petro Poroshenko for his five-year term in office.
Groysman wrote this on his Facebook page.
"Ukraine's presidential election took place freely and democratically. I congratulate Volodymyr Zelensky - the winner for whom most Ukrainians cast their votes," he wrote.
He also thanked Poroshenko for five years of the presidency, during which "much has been done for Ukraine to become a modern European country."
"We need to properly evaluate the achievements and speed up positive changes in response to the public request. Here I see the key to the success of Ukraine!" Groysman said.
The second round of presidential elections was held in Ukraine on April 21. According to the National Exit Poll as of 20:00, Zelensky won 73% of the vote, whereas Poroshenko garnered 25.5%.
op