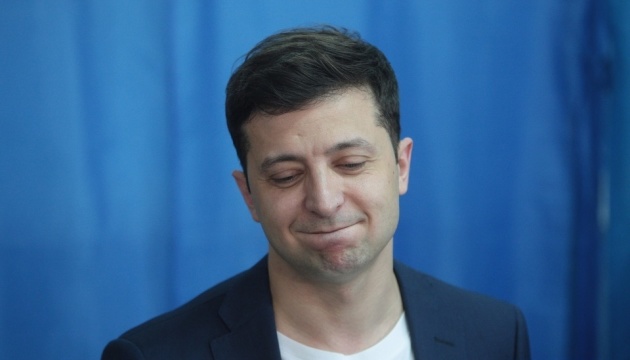 Police fine Zelensky for showing his ballot to public
Presidential candidate, showman Volodymyr Zelensky faces a fine for demonstrating his marked ballot paper to the public at a polling station.
"Today, after the vote, the presidential candidate demonstrated his filled-in ballot to those present at the polling station. Subsequently, the police officers arrived at the candidate's campaign headquarters, where they drew up an administrative protocol for Volodymyr Zelensky under the Article 212-10 (violation of the restriction regarding election campaigning) of the Code of Ukraine on Administrative Offenses," the press service of the Kyiv Police reported.
The police reported that Zelensky would have to pay a fine from 30 to 50 non-taxable minimum incomes.
Materials of the administrative case will be submitted to the court soon.
As known, one non-taxable minimum income of citizens is UAH 17.
As reported, Zelensky at the exit of the voting booth showed his filled-in ballot to journalists.
The second round of Ukraine's presidential elections is held on Sunday, April 21.
There are two candidates in a voting paper as showman Volodymyr Zelensky and incumbent Head of State Petro Poroshenko made it to the run-off according to the results of the first round held on March 31.
A total of 199 territorial electoral districts and one overseas electoral district, as well as about 30,000 precinct election commissions, were formed. 101 polling stations operate abroad.
ish