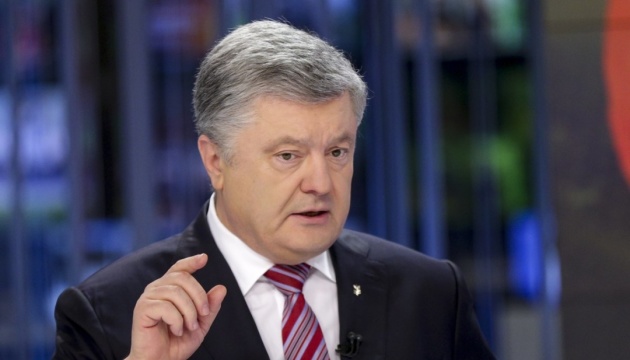 President: Ukraine fails to completely avoid Russia's meddling in elections
President Petro Poroshenko says that Ukraine has failed to completely avoid Russia's meddling in the elections, but some attempts have been prevented.
"A number of Western countries have experienced this [Russia's meddling in the elections], and we predicted that Ukraine would definitely be a target of Russia's interference. We were getting ready for this, and a significant part of such attempts were timely identified and prevented. However, I have to admit that, despite all our efforts, we have failed to completely avoid Russia's meddling in the Ukrainian elections," the President said at the 12th Kyiv Security Forum, an Ukrinform correspondent reports.
Poroshenko added that the mechanism and the real consequences of this influence should be carefully studied and analyzed.
He also thanked Arseniy Yatsenyuk for organizing and conducting the Kyiv Security Forum for 12 years in a row as it has become one of the most influential venues for serious discussions on topical issues of strengthening the Ukrainian statehood.
"In the days of fake news and shameless misinformation, such forums are a breath of fresh air for those who want to speak on the basis of precisely verified information, for those who prefer a thoughtful discussion," Poroshenko added.
The Kyiv Security Forum was launched by the Open Ukraine: Arseniy Yatsenyuk Foundation in 2007. It is an annual high-level discussion on topical issues of national security, the Black Sea region, security issues in Europe and global security.
ol