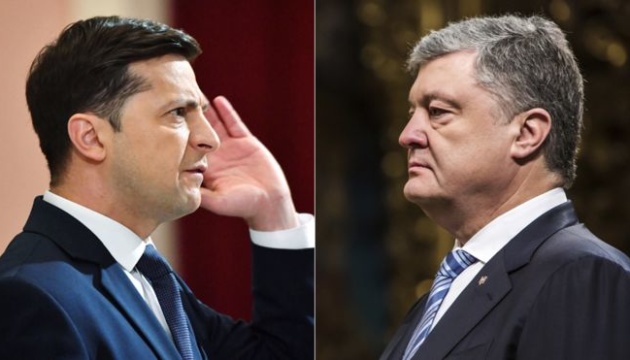 Poroshenko waiting for Zelensky at Olimpiskiy Stadium on April 14
Ukrainian President Petro Poroshenko is waiting for Volodymyr Zelensky to debate at the Olimpiyskiy Stadium in Kyiv on April 14.
He said this on the Ukraina television channel on Sunday, April 7, Ukrinform reports.
"I want to emphasize that on April 14, next Sunday, at the Olympiyskiy Stadium, exactly where Mr. Zelensky proposed, I'm waiting for him to hold a debate," he said.
He added that 19:00 or 20:00 would be the best time.
Poroshenko invited the audience and all television channels for the debate to be held.
On April 7, the Central Election Commission announced the official results of the first round of presidential elections and set the run-off vote for April 21. Showman Volodymyr Zelensky and incumbent head of state Petro Poroshenko made it through to the run-off.
op