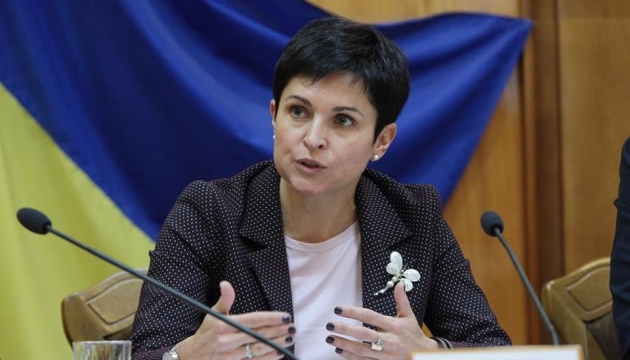 Central Election Commission ready to respond to Russia's meddling in elections
The Central Election Commission of Ukraine is ready on a moral and a technical level to respond to possible cyber interference of the Russian Federation in the Ukrainian information system "Elections."
CEC chairperson Tetiana Slipachuk made a corresponding statement at a briefing, an Ukrinform correspondent reports.
"The Central Election Commission has taken appropriate steps to strengthen cybersecurity measures, including the purchase of new equipment, etc. Therefore, we are ready on a moral and a technical level to respond to the challenges," she answered when asked how the CEC would react to a possible Russia's meddling in the information system "Elections."
As reported, the Foreign Intelligence Service of Ukraine earlier stated that Russia planned to launch large-scale cyberattacks on the server of the Central Election Commission of Ukraine on the day of presidential elections.
The presidential elections take place in Ukraine on March 31. Thirty-nine candidates are on a voting ballot.
ol