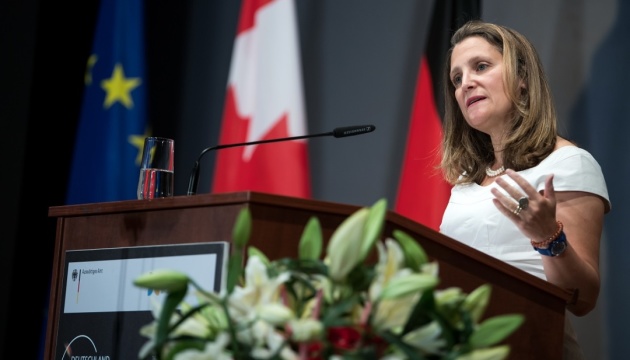 Canada allocates funds to fight propaganda in Ukrainian elections
Canada will allocate funds to counter propaganda during the presidential and parliamentary elections in Ukraine, Canadian Foreign Minister Chrystia Freeland has said.
"Canada allocates funds to implement initiatives on countering disinformation in the Ukrainian elections, supporting election observation missions for Ukraine's presidential and parliamentary elections, supporting long-term, sustainable electoral reforms and promoting women's participation in elections," she said.
Earlier, Canada announced it would allocate $24 million in support of Ukraine's democracy ahead of the 2019 election cycle in Ukraine.
ish