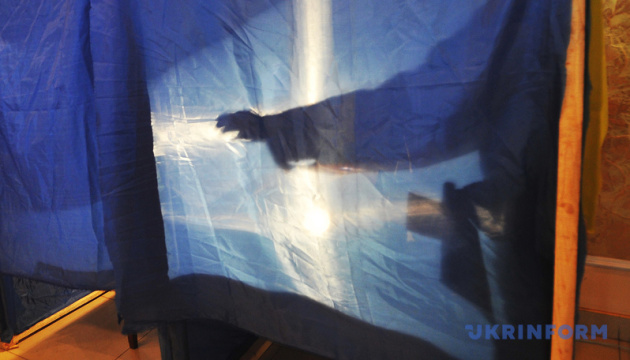 Russian special agencies preparing provocateurs to disrupt elections in Ukraine - experts
Russian intelligence agencies plan to involve agents of the so-called "LPR State Security Ministry" in creating extraordinary situations at polling stations during the presidential election in Ukraine.
A former employee of the Main Intelligence Directorate of Ukraine, First Rank Captain Yuriy Smyshchuk, and a former officer of the Special Operations Directorate of the General Staff of the Ukrainian Armed Forces, Colonel Viacheslav Protopopov, made such a statement, according to Ukraine's Information Resistance group.
"According to available information, Russian curators and the 'quasi special service' of LPR terrorists are preparing a group of provocateurs from among Ukrainian citizens who are temporarily residing in non-government controlled areas and are part of the agent staff of the 'LPR State Security Ministry.' They will be tasked with the artificial creation of provocative situations at polling stations that will be covered in the media and will give the impression of alleged falsifications, non-transparency of elections, their illegitimacy and alleged violations of the rights of IDPs," Smyshchuk said.
At the same time, he said, all the above facts and violations should necessarily be recorded by media representatives, be numerous and cover most regions of Ukraine.
Colonel Protopopov, in turn, added that the focus would be placed on the regions adjacent to occupied territories, as well as the central part of Ukraine, and the city of Kyiv.
The expert noted that a possible option for provocateurs could be the "refusal to grant the right to vote using IDP certificates."
"Russian experts in the sphere of electoral law and representatives of electoral commissions are providing training activities for candidates for provocateurs. They are conducting 'consultations' about the possibility of revealing violations during the elections, their 'correct' interpretation and 'presentation' to the press," Colonel Protopopov said.
He specified that the recorded violations "are to be broadcast online in the Russian and Western media, as well as in the territory of terrorist groups LPR and DPR."
The presidential election in Ukraine is scheduled for March 31.
op