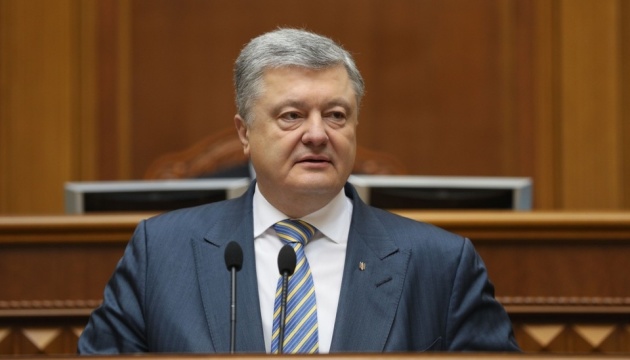 CEC registers Poroshenko as presidential candidate
Ukraine's Central Election Commission (CEC) has registered incumbent President Petro Poroshenko as a candidate for the post of head of state in the March 31 election.
A respective decision was approved at a CEC meeting on Thursday, an Ukrinform correspondent said.
Poroshenko announced his intention to run for the second presidential term on January 29. He submitted the documents to the CEC on February 3. Poroshenko is running for the presidency as a self-nominee.
The presidential election process in Ukraine began on December 31, 2018. The nomination of candidates by parties or by self-nomination lasted until February 3. The registration of candidates for the presidency will last until February 8 inclusive.