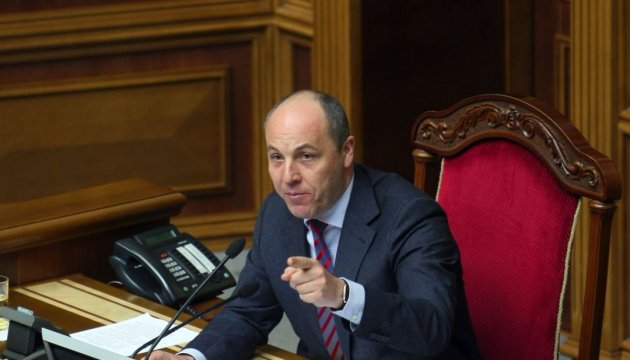 Early elections in Ukraine will paralyze reforms for a year - parliament speaker
Important reforms, which the Verkhovna Rada is expected to adopt, will be suspended for a year if early parliamentary elections are held in Ukraine, Parliament Speaker Andriy Parubiy has said.
He said this live on the Freedom of Speech show on the ICTV channel, an Ukrinform correspondent reports.
"Today, going into the system of early elections, all of the reforms listed - the Anti-Corruption Court and the lifting of [parliamentary] immunity - will simply be removed from the agenda, and the whole country will go into the electoral system. I emphasize that this is at least six months if the new composition is quickly formed. In fact, it means to stop the country for a year and leave it without the Anti-Corruption Court, without a new CEC, without a new electoral code, without lifting of immunity [from MPs]," Parubiy said.
In his opinion, to prevent it from happening, "one must engage in daily systematic system work in parliament, rather than in politics, confrontation and search of the rating."
"The beginning of the early election campaign means to paralyze the country for six months or a year and not make it possible to make any decisions," Parubiy said.
op