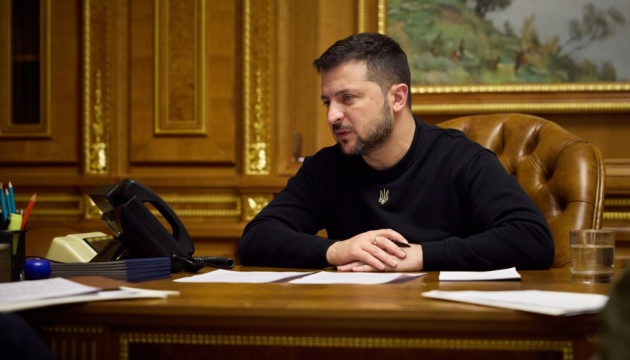 Zelensky, von der Leyen discuss grain exports
Ukrainian President Volodymyr Zelensky and European Commission President Ursula von der Leyen have discussed Ukrainian grain exports and support for Ukraine.
Both leaders discussed these issues in a phone call, according to the Ukrainian presidential press service.
Zelensky, in particular, expressed gratitude for holding an offsite meeting of the EU Foreign Ministers in Kyiv.
"This is an important signal of unity between the EU and Ukraine," he said.
According to the Office of the President of Ukraine, both parties coordinated positions ahead of upcoming international events.
In addition, Zelensky and von der Leyen discussed alternative export corridors for Ukrainian agricultural products.
"The parties agreed to maintain constructive dialogue on lifting unilateral restrictions on the export of Ukrainian agricultural products by EU member states and to seek ways to support Ukrainian farmers," the statement said.
Zelensky commended the initiative by the European Commission to prepare a financial instrument to help the country – the Ukraine Facility worth EUR 50 billion for a four-year period and noted the necessity of its further endorsement by all EU member states.