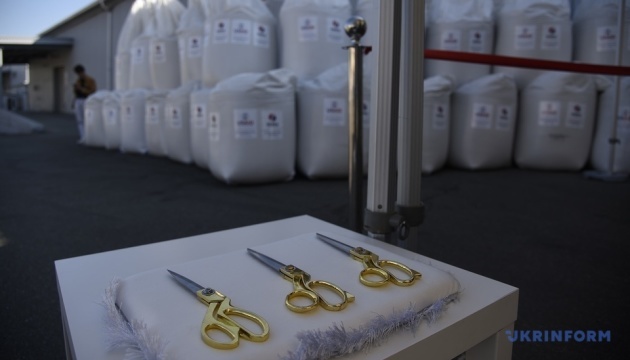 USAID gives Ukrainian farmers 12,000 tonnes of fertilizers for autumn sowing campaign
The United States Agency for International Development (USAID) provides Ukrainian agricultural enterprises with 12,000 tonnes of fertilizers for autumn sowing campaign.
As an Ukrinform correspondent reports, aid in the form of fertilizers worth $5 million was provided by the Ministry of Foreign Affairs of the Republic of Korea.
Mineral fertilizers will be provided to 12,000 micro, small and medium-sized agricultural producers through the USAID Program for Agrarian and Rural Development (AGRO). Each program participant will be able to receive 1 tonne of nitroammophoska (NPK 16:16:16/15:15:15) for main and post-sowing application through the State Agrarian Register.
"The war that Russia declared on agriculture affects all aspects of the industry, including fertilizers. In 2023, we witnessed a 60% decline in fertilizers due to lack of funding and access. That is why today's event in partnership with the Republic of Korea and Ukraine is an important step in solving this problem," said United States Ambassador to Ukraine Bridget Brink.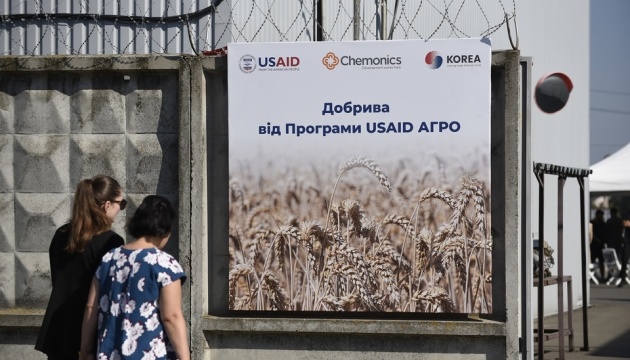 For his part, Minister of Agrarian Policy and Food of Ukraine Mykola Solskyi thanked the American and Korean sides for coordination and assistance.
As reported, USAID previously announced the allocation of a ₴1 million grant for a program to support micro, small and medium-sized enterprises, within the framework of which farmers will be able to take out loans under the guarantee of future crop insurance.