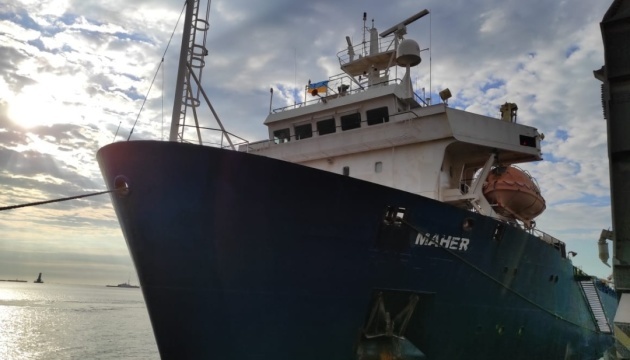 Seven ships leave Ukraine's ports through new humanitarian corridor – Navy spokesman
Seven ships left Ukrainian ports through the new humanitarian corridor. Five of them stayed in ports even before the start of the full-scale war.
"According to the updated data, seven ships have already passed through the new corridor. That is, these are seven out of seven successful cases. Two entered and seven left, five of the ships being here before the full-scale invasion. Accordingly, this process is ongoing. We are doing everything possible to ensure the safety of the area where these vessels are in our territorial waters," Dmytro Pletenchuk, spokesman for the Naval Forces of the Armed Forces of Ukraine, told a briefing at Ukraine Media Center Odesa.
According to him, the ships then enter the territorial waters of Romania, Bulgaria, and Turkey up to the Bosphorus Strait which is the territorial sea of NATO countries. Accordingly, inflicting fire damage on this territory will be damage to the territory of NATO member states and the Russian invaders cannot dare to do this.
As reported, Ukraine managed to provide a humanitarian corridor for ships in the Black Sea.