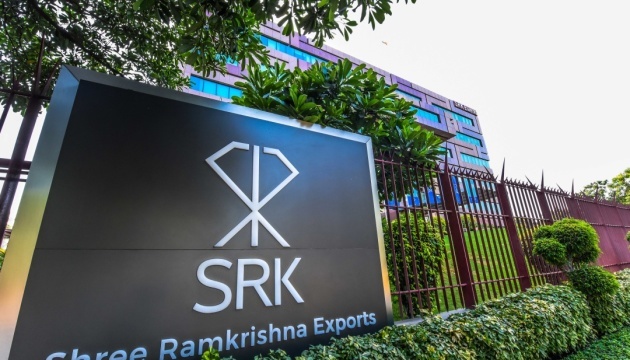 NACP adds Indian diamond producer SRK to list of int'l war sponsors
Ukraine's National Agency for Corruption Prevention (NACP) has added one of the world's largest diamond producers and exporters, Shree Ramkrishna Exports (SRK), to the list of international sponsors of war. The company has tripled its diamond purchases from Russia since 2021.
Ukrinform reported this with reference to the NACP.
The Indian company continues to cooperate with the aggressor by purchasing diamonds from Russia, despite the sanctions imposed on Russia in this area. In 2023, the company tripled its purchases of diamonds from Russia compared to 2021, the report said.
India is one of the main buyers of diamonds, primarily rough diamonds from Russia, and the world's largest diamond production center. About 95% of the world's diamonds are produced in this country. Approx. three quarters of the diamonds come from Russia. But they are not accompanied by any official documents that could confirm their origin.
SRK has annual revenues of over USD 1.3 billion.
After purchasing rough diamonds, the company cuts, polishes, grades, and exports them. Despite the international sanctions imposed in April 2022 against the world's largest diamond miner, Russia's Alrosa, SRK continued to buy diamonds in Russia, entering secret deals to purchase gems worth hundreds of millions of dollars.
At the same time, SRK reports on its website that rough diamonds come only from countries participating in the Kimberley Process and are not of conflict origin and that they check all raw materials to ensure ethical considerations are met.
"Nevertheless, in 2021, SRK purchased more than USD 59 million worth of diamonds from Russia. Already in 2022, after Western sanctions were imposed on Russia, it purchased over USD 198 million worth of diamonds. In 2023, the company is also actively continuing its cooperation with the aggressor. In the first half of the year alone, it purchased diamonds worth more than USD 132 million. It is three times more than in 2021," the NACP emphasized.
In total, Russia exported diamonds worth USD 3.8 billion in 2022. But even such insignificant amounts compared to oil revenues are of great importance to Russia. These revenues allow Russia to finance its war against Ukraine and maintain its economy, the NACP stressed.
In December 2021, Arpit Narola, a member of the company's board of directors, said in an interview with a Russian TASS correspondent that the interaction between Russia and India in the diamond industry can be called a great example of how two countries far from each other can cooperate in each other's interests. The whole world wears Russian diamonds with Indian cuts, Narola added. The company is actively developing relations with Russia. SRK receives high-quality uncut stones from Russia, he said. According to the company, cooperation between the two countries in the diamond sector is developing rapidly. One can say that it is developing and growing at the speed of an S-400 missile. This also indicates the Indian company's likely ideological support for Russia's militaristic policy.
Thus, while Western companies avoid the Russian market, SRK actively buys Russian diamonds on favorable terms, thus actively sponsoring the aggression against Ukraine.
As the NACP reminded, the agency is the body responsible for developing a compliance system in the private sector. During compliance procedures, contractors are subject to integrity checks, including socially responsible business conduct in accordance with OECD standards. The list of International Sponsors of War on the War and Sanctions portal is a powerful reputational tool for achieving integrity of supply chains in the international dimension, for international businesses to leave Russia, and thus for reducing the terrorist country's financial and technological capacity to kill Ukrainians. One of the platform's "levers of pressure" is cooperation with the World-Check database. It is used by banks and insurance companies to assess risks. That is why for global companies, the consequences of being on the list are worse than continuing to do business with the aggressor country.
As Ukrinform reported, Ukraine has added tobacco companies Philip Morris International and JTI to the list of war sponsors.