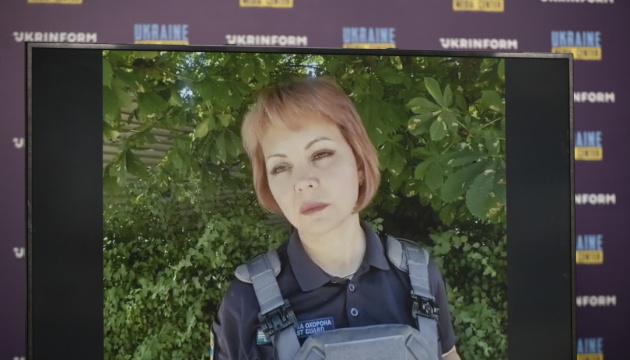 Ukraine ready to join Black Sea grain export deal at any moment - Humeniuk
Ukraine is ready to join the Black Sea grain export deal despite Russian attacks on Odesa and Ukrainian Danube ports.
Nataliia Humeniuk, head of the joint coordination press center of the Southern Defense Forces of Ukraine, said this at a briefing at the Ukraine-Ukrinform Media Center, Ukrinform reports.
She said that Russia had started active aggressive activities with attacks on Ukraine's port and grain infrastructure.
"We have already recorded seven such attacks. But despite the destruction, Ukraine is ready to join the 'grain agreement' even tomorrow and fulfill its commitments to the world," Humeniuk said.
She added that Russia is trying to convince shipowners that Ukrainian ports are not capable of operating in the mode necessary to guarantee global food security and in this way, they want to shift attention to themselves and offer their own monopoly.
"Ukraine is able to ensure the operation of ports and guarantee security. To do so, we need international support and guarantees from the UN and Turkey," Humeniuk added.
As Ukrinform reported earlier, the Russians using Iranian-made drones attacked the infrastructure of Ukrainian Danube ports, leaving almost 40,000 tonnes of food products intended for Africa, China, and Israel damaged.