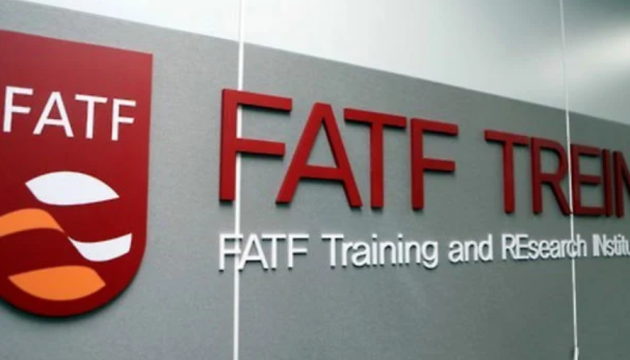 Ukraine reacts to FATF failing to blacklist Russia
The Ukrainian Ministry of Finance disagrees with the decision of the Financial Action Taskforce (FATF) not to take further action against Russia despite its growing violations of FATF standards.
That's according to the Ministry's press service, Ukrinform reports.
The ministry recalled that since Russia's suspension from the FATF in February 2023, it has intensified activities related to money laundering, terrorism and proliferation financing, and sanctions evasion. The Kremlin has deepened cooperation with FATF-blacklisted states: trading in arms and fuel with North Korea in breach of UN sanctions, and building stronger ties with Iran, selling fighter jets, buying drones to attack Ukraine and linking the two countries' banking systems.
"The FATF was aware of russia's increased violations but decided not to blacklist the country at the plenary meetings held in Paris this week. The Ministry understands that it is difficult to reach a consensus across the FATF's broad membership. However, there is a risk that this latest decision could embolden russia to undermine global financial security even further," the statement reads.
The Ukrainian Ministry of Finance and the Financial Monitoring Service of Ukraine will continue engaging in dialogue with FATF and its members on the risks russia poses and work to achieve a stronger response."
"Russia clearly meets the threshold to be blacklisted, and we disagree with the FATF's decision not to include russia on the blacklist. There must be a consolidated position of the international community to counter russia's threat to the integrity of the global financial system and force the Kremlin to abandon its egregious violations of international norms and FATF standards," Sergii Marchenko, Finance Minister of Ukraine, said following the announcement of FATF's decision.
FATF is an intergovernmental organization founded by the G7 to develop policies to combat money laundering, terrorism financing and proliferation financing.
In March and in April 2022, FATF issued a public statement and adopted the Declaration of the Ministers of the Financial Action Task Force declaring that the Russian military invasion of Ukraine ran counter to the FATF core principles aiming to promote security, safety and the integrity of the global financial system.
In June 2022, FATF announced Russia could no longer hold any leadership or advisory roles or participate in decision-making on standard-setting, FATF peer review processes, governance, and membership matters. Additionally, the Russian Federation can no longer provide assessors, reviewers, or other experts for FATF peer-review processes.
In October 2022, FATF imposed additional restrictions on Russia, including barring Russia from all current and future projects and participating in meetings of FATF and its regional partner bodies.
In February 2023, in light of Russia' continued reported arms trade with United Nations-sanctioned jurisdictions and Russia's malicious cyber activity and the ongoing invasion of Ukraine, FATF announced its decision to suspend Russia's membership.